BOARD NOTES: February 2019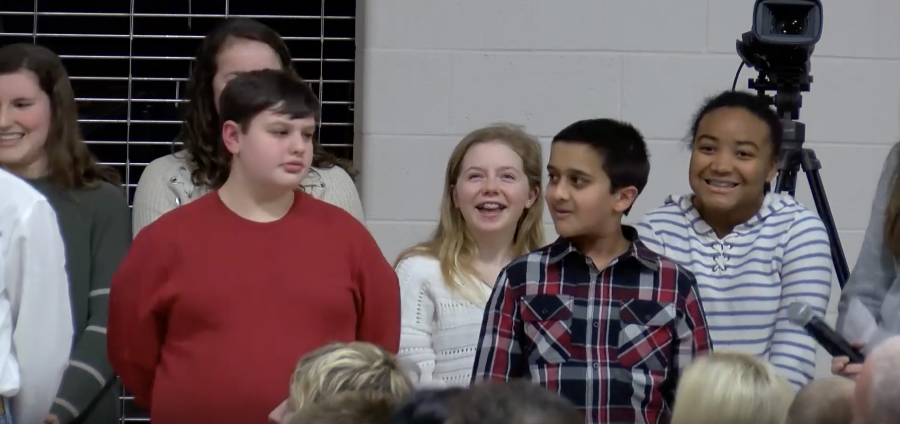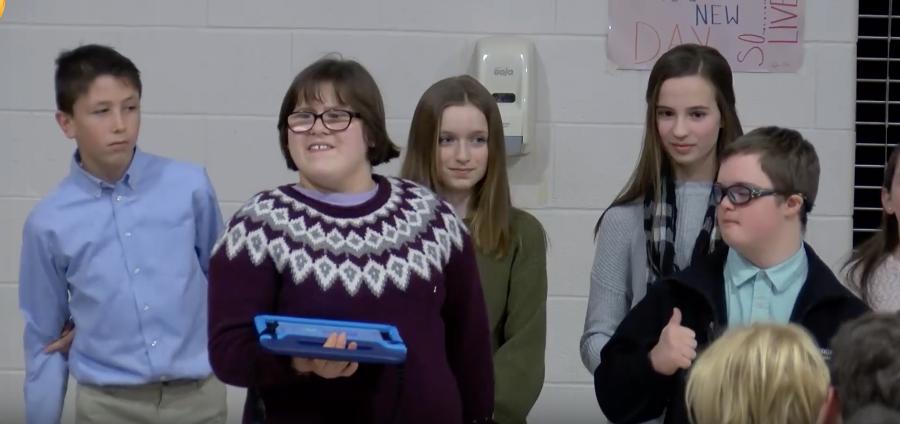 8th Grade Center Ram Buddies

Dr. Michael Siggins, 8th Grade Center Principal, and Mrs. Victoria Jeffers, Learning Support Teacher, along with students presented on the 8th Grade Center's "Ram Buddies" Program.

Ram Buddies is a peer mentoring program that provides opportunities for students which encourage the strengthening of social skills and the chance to establish positive peer relationships while raising awareness of disabilities. Ram Buddies:
Is a unique social skills-building program focused on the students.

Helps students to gain positive self-esteem and to build confidence through peer relationships

Raises disability awareness through first-hand experience.
Click here to view the full presentation.
Nation Merit Finalists

The Spring-Ford Area School District is proud to announce that five Spring-Ford Area High School students have been recognized as National Merit Scholarship Program Finalists. Congratulations to Anya Aggarwal, Sarah E. Chiaradonna, Megan A. Englert, Kristine Luo and Caitlin McGee.
"Earlier this year we announced that these five young ladies were semifinalists, and now they're moving on together as a group of five as Finalists," said Spring-Ford Area High School Principal Dr. Patrick Nugent.
The National Merit Scholarship Program is an academic competition for recognition and scholarships that began in 1955. High school students enter the National Merit Program by taking the Preliminary SAT/National Merit Scholarship Qualifying Test (PSAT/NMSQT) — which serves as an initial screen of approximately 1.6 million entrants each year—and by meeting published program entry and participation requirements.
In early September, about 16,000 students, or approximately one-third of the 50,000 high scorers, are notified that they have qualified as Semifinalists. To ensure that academically talented young people from all parts of the United States are included in this talent pool, Semifinalists are designated on a state-representational basis. They are the highest scoring entrants in each state.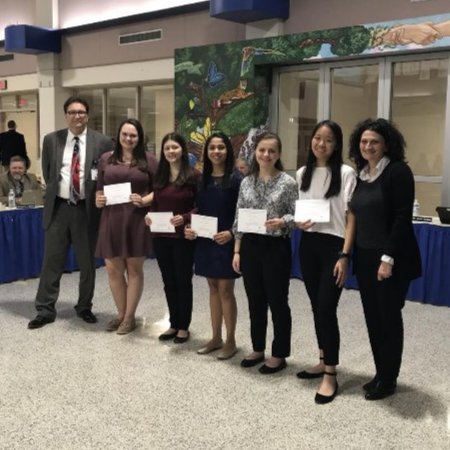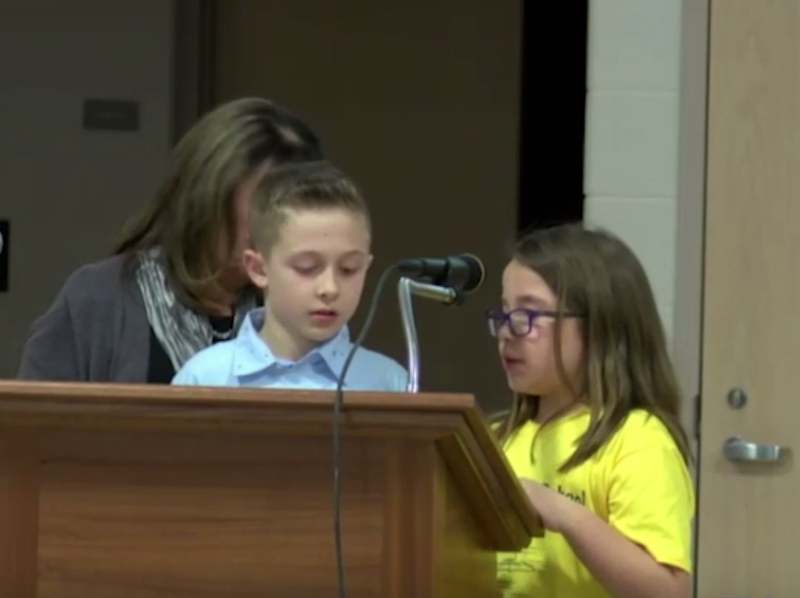 Evans Elementary School: RAK Club

Jacqueline Clarke Havrilla, Evans Elementary School Principal, and Stephanie Cooper, 4th Grade Teacher, along with students presented on the Evans Elementary "Random Act of Kindness/Leadership Club."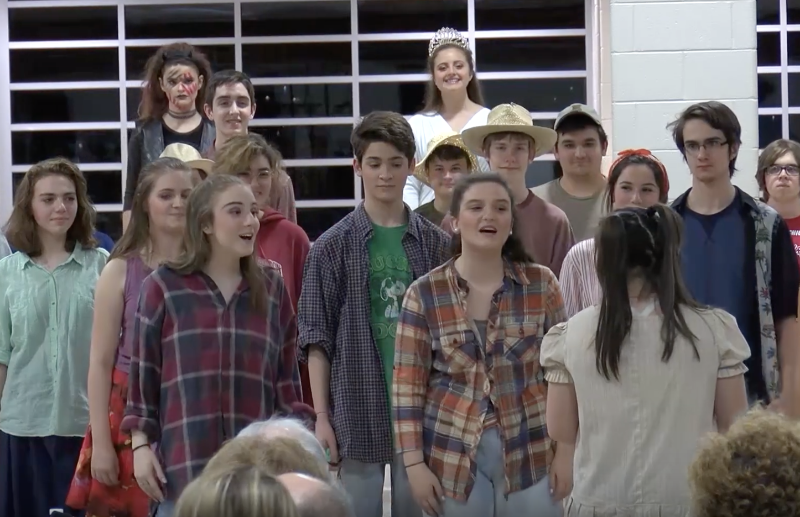 Spring Musical Preview

Alexander Cifelli, Teacher and Spring Musical Director, provided a glimpse of the Spring-Ford Area High School's Spring Musical Once on This Island.
Once on This Island is a one-act musical with a book and lyrics by Lynn Ahrens and music by Stephen Flaherty. Based on the 1985 novel My Love, My Love; or, The Peasant Girl by Rosa Guy, it is set in the French Antilles archipelago in the Caribbean Sea.
WHEN: March 1, 2019 at 7 p.m.; March 2, 2019 at 1 p.m. and 7 p.m.
WHERE: Spring-Ford Area High School, 350 South Lewis Road, Royersford
DETAILS: Tickets are $12 for adults, $10 for students/senior citizens. Click here to reserve your tickets online here.

TAKE NOTE: IMPORTANT UPDATES
Save the Date: Cool School

The Board of School Directors approved dates for the 2019 Cool School Program. Cool School will run from June 24, 2019 – July 18, 2019. This program is open to all elementary students. Additional information and registration links will be sent to families in early April.
Student Rep Report

School Board Student Representatives Nandini Patel and Julianna Lelli introduced to the board a new Student Ambassador program. Student Ambassadors will represent the Spring-Ford Area High School at various school and community event throughout the year.

Additional information as well as the formal application process will be shared in late March or early April.
Click here to view the full presentation.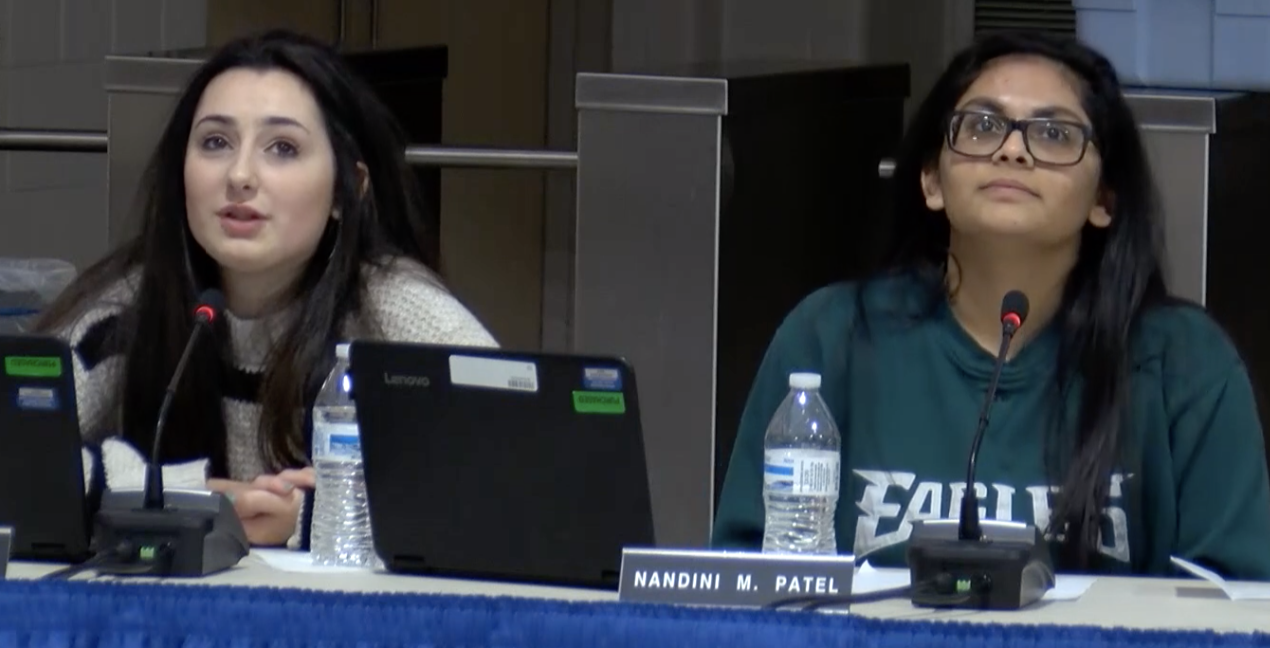 Water Testing Update

The health and safety of all students and staff is the top priority for Spring-Ford Area School District. Recent changes in the Public School Code have focused attention to water quality issues in Pennsylvania Schools. Though Spring-Ford has absolutely no evidence of water quality issues in any school or building, it is the Board's goal to ensure that our water is safe for consumption. With this in mind, SFASD is proactively testing the drinking water in each of our 11 school buildings as well as the District Office. Testing began on December 22, 2018 and was completed by the end of January 2019.
Detailed information is available at spring-ford.net under the Water Testing page.
The Spring-Ford Area School District affirms that no person shall, on the basis of sex, disability, race, color, age, creed, religion, sexual orientation, national origin, ancestry, veteran's status or genetic information be excluded from participation in, be denied the benefits of, or be subjected to discrimination in any educational program or activity. In addition, no person shall, on any of these bases, be excluded from participation in, be denied the benefits of, or be subjected to discrimination in employment, or recruitment, or consideration, or selection therefore, whether full-time or part-time, under any educational program or activity operated by the school district. The district shall make reasonable accommodations for qualified individuals with disabilities upon request. Please contact the Title IX Coordinator (Director of Human Resources) 857 S. Lewis Road, Royersford, PA, or at 610-705-6000 ext. 6124. Refer to Board Policy No. 103 for further information about the district's Nondiscrimination in Participation, Employment, Contract Practices.