RAM REVIEW: February 2019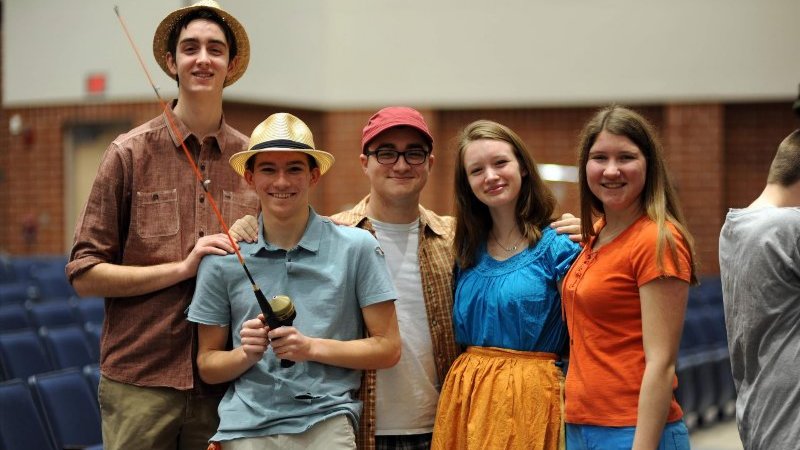 Spring-Ford Area High School Presents Once On This Island

Once on This Island is a one-act musical with a book and lyrics by Lynn Ahrens and music by Stephen Flaherty. Based on the 1985 novel My Love, My Love; or, The Peasant Girl by Rosa Guy, it is set in the French Antilles archipelago in the Caribbean Sea.
The Spring-Ford Area High School Theatre Program teaches students from grades 9-12 all aspects of theater. Students are instructed in every aspect of theater from acting, to set building, to the technical side of light and sound design. Every year, an average of 150-200 students at the high school are involved in our Theater Program. The Spring-Ford Area High School Theatre Program works on two shows a year, a fall play and a spring musical.
WHEN: March 1, 2019 at 7 p.m.; March 2, 2019 at 1 p.m. and 7 p.m.
WHERE: Spring-Ford Area High School, 350 South Lewis Road, Royersford
DETAILS: Tickets are $12 for adults, $10 for students/senior citizens. Click here to reserve your tickets online.

Brooke Elementary School: AHA Fundraiser
Brooke Elementary School celebrated the success of their Jump Rope for Heart fundraiser with a student v.s staff basketball game earlier this month. The school raised $13,348.25 for the American Heart Association! 
The student vs. staff basketball game ended in a nail-biting 58-58 tie. Members of the high school girls' basketball team helped to coach the student team and officiate the game with Rowdy Ram in attendance as well.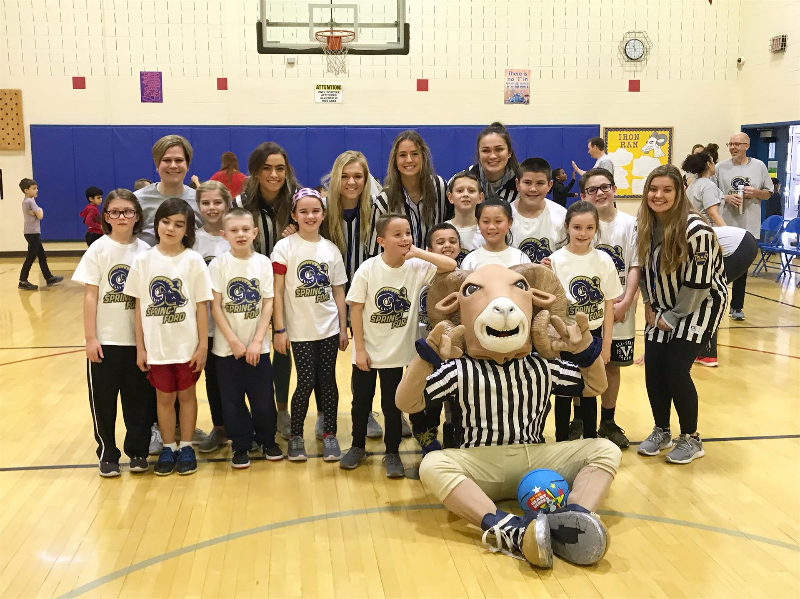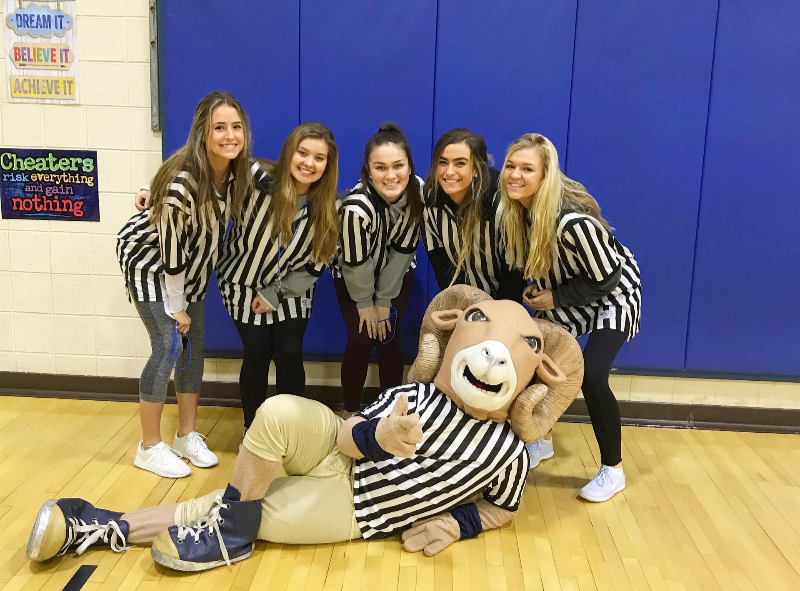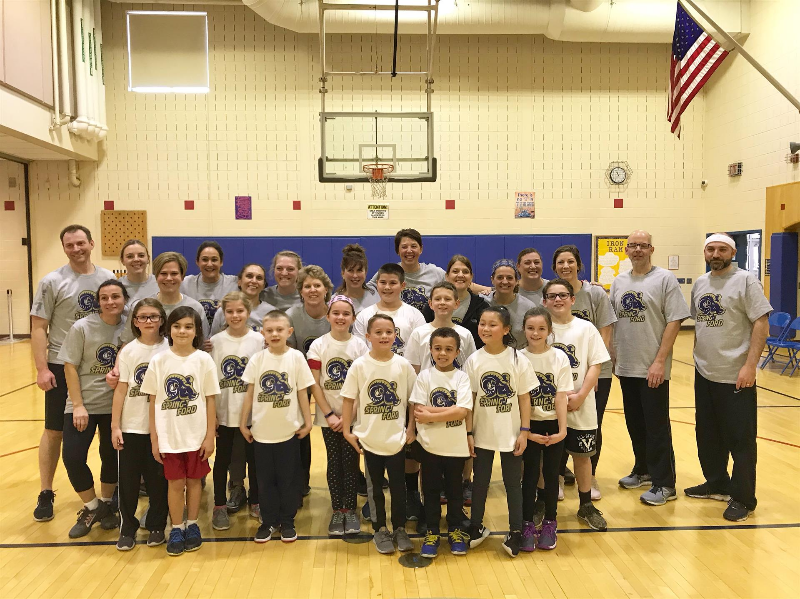 National Merit Finalists

The Spring-Ford Area School District is proud to announce that five Spring-Ford Area High School students have been recognized as National Merit Scholarship Program Finalists. Congratulations to Anya Aggarwal, Sarah E. Chiaradonna, Megan A. Englert, Kristine Luo and Caitlin McGee.
"Earlier this year we announced that these five young ladies were semifinalists, and now they're moving on together as a group of five as Finalists," said Spring-Ford Area High School Principal Dr. Patrick Nugent.
The National Merit Scholarship Program is an academic competition for recognition and scholarships that began in 1955. High school students enter the National Merit Program by taking the Preliminary SAT/National Merit Scholarship Qualifying Test (PSAT/NMSQT) — which serves as an initial screen of approximately 1.6 million entrants each year—and by meeting published program entry and participation requirements.
In early September, about 16,000 students, or approximately one-third of the 50,000 high scorers, are notified that they have qualified as Semifinalists. To ensure that academically talented young people from all parts of the United States are included in this talent pool, Semifinalists are designated on a state-representational basis. They are the highest scoring entrants in each state.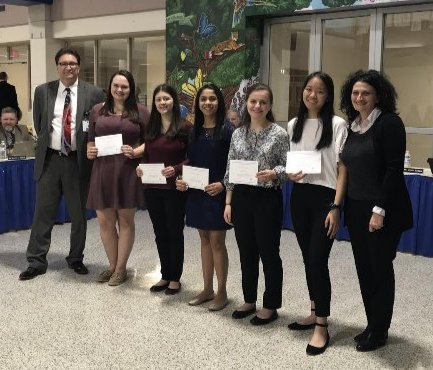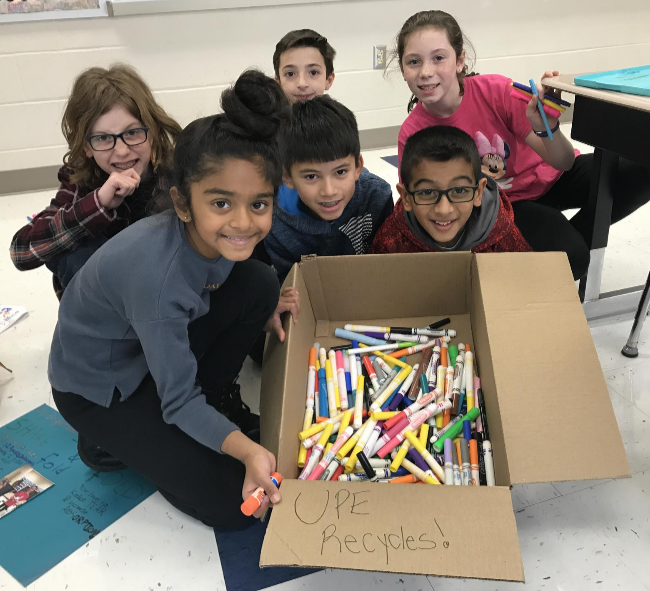 Oaks and Upper Providence Students Raise Awareness

Upper Providence and Oaks elementary gifted support teacher, Ellen Luchette, and her students are joining students across the tri-state area to learn about global warming, the environment, marine debris, and recycling. They are involved in a contest with the Philadelphia Zoo called the UNLESS Contest. The Albert M. Greenfield UNLESS Contest creates awareness that inspires solutions and actions to impact the future of wildlife. Over the past seven years the Zoo has engaged more than 10,000 schoolchildren from more than 200 schools in the Delaware Valley region as part of this initiative. Together with these students, the Zoo has worked to address major conservation issues affecting wildlife and inspiring action. Following the application process and over the course of their project, participating classes have the opportunity to visit the Zoo and participate in virtual classes to learn about their conservation topic and how to take action for wildlife. Participating students will have the opportunity to think critically about a real-world issue that is impacting a number of wild animals.
Mrs. Luchette's students visited the zoo on January 20, 2019 where they met the four endangered animals that they, as a class, are raising awareness. 
Click here to learn more about their awareness efforts. Each view will move them one step closer to winning the Unless Contest!
Spring-Ford Takes Over DECA State Conference

On Thursday morning 16 Spring-Ford Freshman boarded a bus at 6 a.m. and headed to Hershey, PA for the Pennsylvania DECA State Career Development Conference.

Spring-Ford students competed against high school and tech schools from across the state with over 2,000 students at the conference. Some of the new state-only events that students competed in were public speaking, financial consulting, school-based enterprise, job interview and quiz bowl!
Receiving awards for the Rams in their respected categories were:
School Based Enterprise: Gabe Anoia & Tyson Doiron
Public Speaking: Anderson Craig
Michael Graziano also won a pair of Air Pods through a raffle!
"It's an amazing opportunity for students," said advisor Robert Swier. "One of the most shocking pictures is the $15,000 that Jefferson University gives away to all place winners who choose to go their for every year of their enrollment! I'm very proud of this group of young men and women and looking for watching them grow over the years!"
Below is a list of all the students who went and competed. Big congratulations to all of them on their hard work!
State Individual Events

Principles of Business Management & Administration: Kaitlyn Tran
Principles of Business Management & Administration: Cooper Baun

Principles of Hospitality & Tourism: Erika Spletzer
Hotel & Lodging Management: Victoria Hanson
Entrepreneurship: Sam Horvath
Retail Merchandising: Jack Kolesa
Principles of Finance: Nikhil Dandi
Apparel & Assessorie Marketing: Sanaa Amanullah
State Only Events
School Based Enterprise: Gabe Anoia & Tyson Doiron
Quiz Bowl: Michael Graziano & Zach Neild
Job Interview: Dylan Schlesinger
Job Interview: Sara Fontaine
Public Speaking: Anderson Craig
Financial Consulting: Liam Kaufman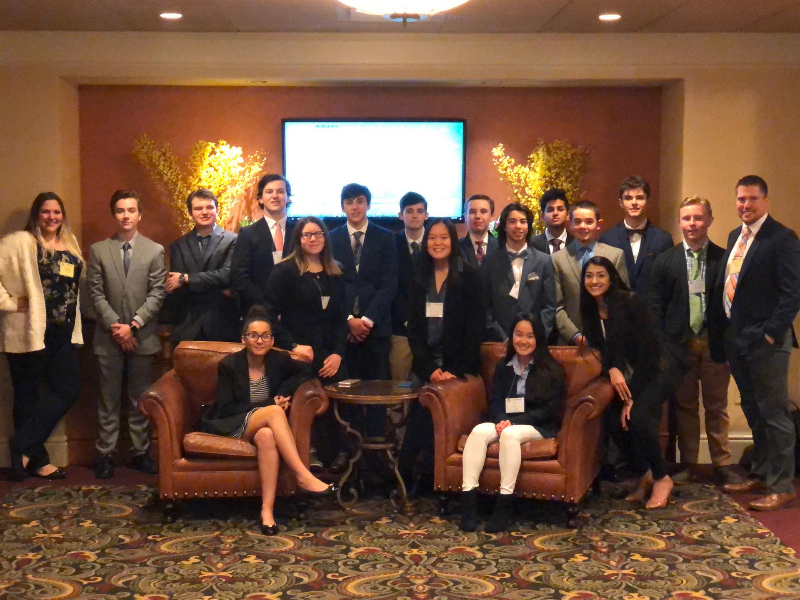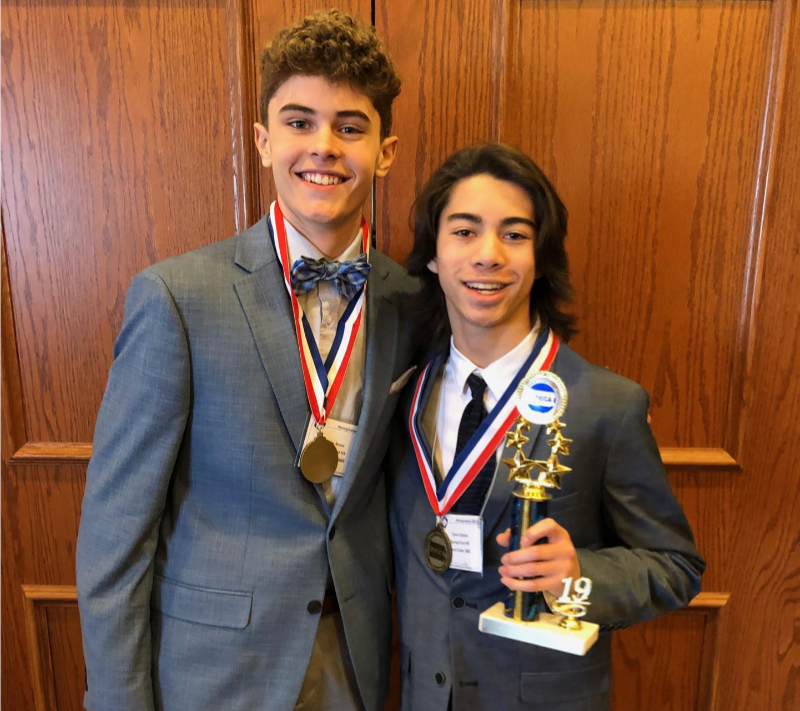 Gabe Anoia & Tyson Doiron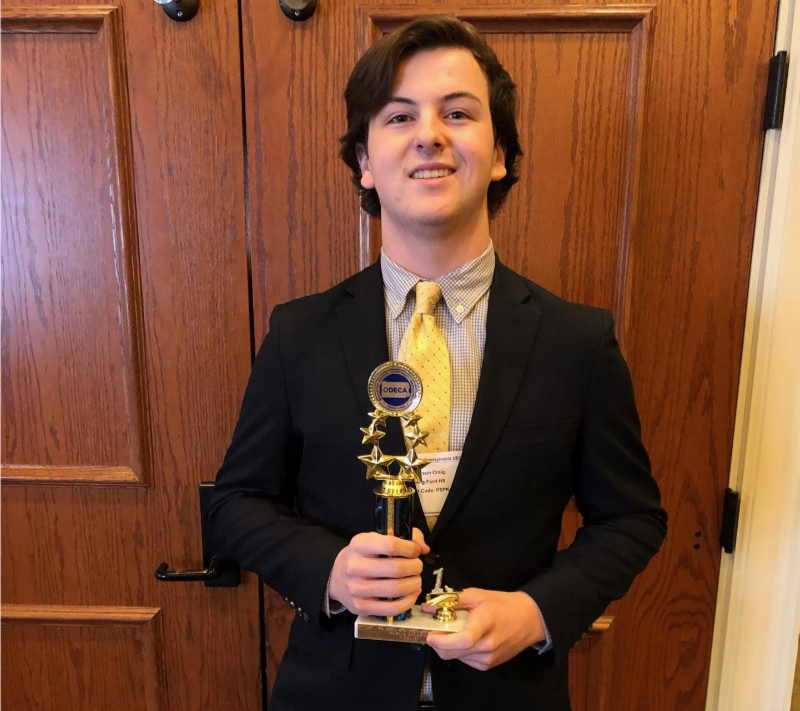 Spring-Ford is Hiring!

The Office of Human Resources of the Spring-Ford Area School District is dedicated to providing excellent personnel services by assisting the District's schools and departments in hiring and retaining the best qualified applicants. Positions opening in the 2019-2020 school year include:
7th Grade English Teacher

8th Grade Social Studies Teacher

7th Grade Science Teacher

10-12 Grade Center Media Specialist

10-12 Grade Center FCS Teacher

Elementary Reading Specialist

7th Grade Special Education Teacher

Elementary Special Education Teacher

Elementary Instructional Support Teacher

Pre-K Summer Readiness Program Instructional Assistant
Algebra I Placement Video

Earlier this month, 6th Grade students received a letter for the Algebra I course qualification scores as well as important dates. Parents were asked to review this letter with their student(s). Dr. Michael Siggins, 8th Grade Principal, created a helpful video explaining the Algebra I letter, selection process and the positives and negatives of taking Algebra I in 7th grade. 
"I watched this video before talking to my student, and together we were able to make an informed decision that will help guide her through the Algebra I course," said a current 6th grade parent.
Momo Challenge Update
On December 18, 2019 the Spring-Ford Area School District shared the information below the the Weekly Update regarding the Momo Challenge. The challenge has recently resurfaced online with outdated news reports causing a resurgence in the online phenomenon. Please see the information below to reacquaint yourself with the challenge.
"Momo Challenge Warning from SmartSocial.com: Similar to the Blue Whale Challenge, the Momo Challenge is a dangerous viral social media trend with teens and tweens. The challenge encourages students to contact an unknown person called "Momo" via WhatsApp and Facebook.
Throughout the challenge, children are sent violent and graphic images and texts. The stranger then asks for photos and videos of themselves completing certain tasks. If a child wants to stop the challenge "Momo" threatens to leak their personal information. At first the tasks are small. For example: face a fear, wake up at weird hours throughout the night. The tasks escalate until the final task which encourages an individual to kill themselves.
What can parents do?
Consider talking about the challenge with your child and ask if they have heard about it

Discuss the dangers of the challenge and remind them that creator of "Momo" is not a fictional character but rather a real person with negative intentions

Teach your children to never communicate with strangers on social media and to never share personal information online

Remind your children that they can always talk to you about anything that makes them feel uncomfortable on social media

Understand the social media sites your children use regularly such as WhatsApp, Messenger, Snapchat and Instagram

Require your child share passwords to their devices as well as any online accounts
Spring-Ford Lacrosse Clinic

The Spring-Ford Girls' Lacrosse Team is hosting a Youth Clinic on Sunday, March 10 from 12:30 - 1 p.m. This clinic is ideal for girls in grades 1 through 6 interested in learning the basics, preparing for the upcoming spring season, or just an afternoon of fun lacrosse skills and drills. Players need a stick, goggles, and mouth guard, and should dress for indoor and outdoor weather
WHEN: March 10th 12:30 – 1 pm
WHERE: Coach McNelly Turf Stadium at Spring-Ford High School (behind the 9th Grade Center)
COST: $30 (checks made to Spring-Ford Girls' Lacrosse For more details, please email Kristi Holstein at: khols@spring-ford.net
Spring-Ford Literacy Night
Parents and children in grades K-6 are invited to attend our Family Literacy Night on Tuesday, March 26, 2019. Families will participate in various station activities that are related to reading, writing, speaking, and listening.
WHEN: Tuesday, March 26, 2019 from 6:30-8:00 p.m.
WHERE: Upper Providence Elementary School, 833 S. Lewis Road, Royersford, PA 19468
DETAILS: Click here to register
Spring-Ford SNAP Basket Raffle
Get Your Popcorn Ready for a Night at the Movies! Tickets are on sale for the 3rd Annual Spring-Ford SNAP Basket Raffle. This year's theme is 'Going to the Movies.' Bring Family, Friends, and Food! Take your chances to win over 150 Fantastic Gift Baskets, Grand Prizes, Door Prizes, and multiple 50/50s. 
DATE: Saturday, March 16, 2019, doors open at 5 p.m.
LOCATION:  Cafeteria of Spring-Ford Senior High School
DETAILS: This is a Non-Alcoholic Event. Participants must be 18 years of age or older.
DONATIONS: Please drop any and all donations with Wendy Mason at the High School 12th Grade Office
Order Tickets Directly Online or Fill Out the Reservation Form and submit with payment.
National Day of Unplugging
Can you commit to unplugging for a day? National Day of Unplugging takes a break for a 24 hour global respite from technology. It highlights the value of disconnecting from digital devices to connect with ourselves, our loved ones and our communities in real time. Join tech users for National Day of Unplugging from sundown to sundown, March 1 - 2. Click here to learn more.

Spring-Ford Couch to 5K Training
Registration is open for the 6th Annual Spring-Ford Educational Foundation 5K Run/Walk and Kids Fun Run!

The Spring-Ford Educational Foundation 5K benefits the Senior Impact Dinner. Beginning with the class of 2006, SFASD has honored individuals nominated by graduating seniors who have made an impact on their educational experience. A recognition event is held for nominees and the students who nominated them to celebrate how each individual has impacted his/her life.
WHEN: Friday, April 26, 2019 starting at 6:30 p.m.
WHERE: Spring-Ford Rea High School
REGISTER: Click here to register online.

Not sure if you're ready to run a 5K? Join RCTV each week for their special Couch to 5K program featuring your favorite runners from Spring-Ford schools! The Spring-Ford Couch to 5K is an 8-week program designed for first time runners or those who are looking to get back into running but need a little guidance. The goal is to have all walkers and runners able to complete a 5K just in time for the Spring-Ford event! Click here to join Week 1.

DISCLAIMER: Before getting started down the 5K path, it is important to get a full check out from your doctor. This training guide is based on personal experience and is not currently endorsed by any sports clinic or doctor. Listen to your body and follow along your own risk.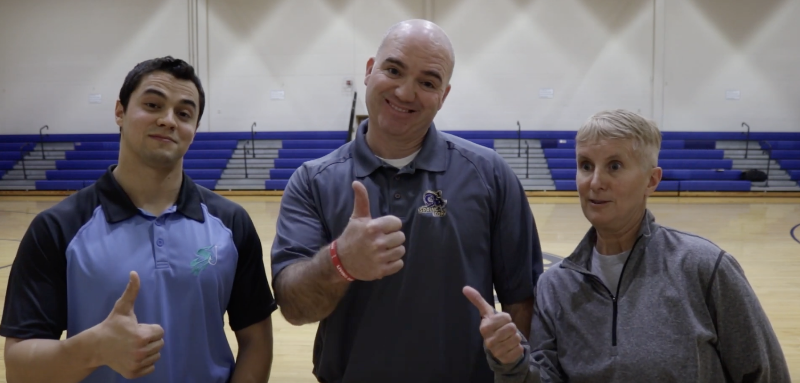 The Spring-Ford Area School District affirms that no person shall, on the basis of sex, disability, race, color, age, creed, religion, sexual orientation, national origin, ancestry, veteran's status or genetic information be excluded from participation in, be denied the benefits of, or be subjected to discrimination in any educational program or activity. In addition, no person shall, on any of these bases, be excluded from participation in, be denied the benefits of, or be subjected to discrimination in employment, or recruitment, or consideration, or selection therefore, whether full-time or part-time, under any educational program or activity operated by the school district. The district shall make reasonable accommodations for qualified individuals with disabilities upon request. Please contact the Title IX Coordinator (Director of Human Resources) 857 S. Lewis Road, Royersford, PA, or at 610-705-6000 ext. 6124. Refer to Board Policy No. 103 for further information about the district's Nondiscrimination in Participation, Employment, Contract Practices.