Spring-Ford Area High School: Best High Schools in America

Once again, the Spring-Ford Area High School has been recognized by U.S. News & World Report as one of the Best High Schools in America!
The U.S. News Best High Schools rankings include data on more than 23,000 public high schools in 50 states and the District of Columbia. More than 17,000 schools were ranked on six factors based on their performance on state assessments and how well they prepare students for college.
This year, Spring-Ford ranked 939th Nationally and 26th in the State, an improvement from 2018 rankings of 1,421st Nationally and 41st in the State!
The Best High Schools 2019 list includes national rankings of 17,000 schools, along with Charter, Magnet, STEM, and state rankings. Each school's profile page shows detailed, school-specific information on enrollment, graduation rates, student body, location, school type, and results of state assessments, as well as Advanced Placement and International Baccalaureate tests.
This year's rankings are based on a more in-depth analysis than in the past, as explained recently by Robert Morse, U.S. News's chief data strategist. U.S. News receives AP and IB data directly from the College Board and International Baccalaureate, respectively, for use in the rankings. The state assessment data and graduation rates are from each state, and other data comes from the U.S. Department of Education Common Core of Data.
Police Chief David Boyer, Safety Officer Jason Corropolese, Police Officer Gwen Phillips, Police Officer Dave Egleston.
Not photographed Police Officer Bob Greenwood.
Spring-Ford Receives $386K Grant

The Spring-Ford Area School District was recently selected by the Pennsylvania Commission on Crime and Delinquency (PCCD) to receive $386,192 through the School Safety and Security Grant Program. Spring-Ford is one of only 234 applicants to receive a portion of the $40 million available through the program.
The grant was awarded by the School Safety and Security Committee as part of the Act 44 School Safety and Security Grant Program, which was created in 2018. Act 44 was created for the purposes of providing funding to school districts for school safety and security concerns and addressing community violence.
Chief Dave Boyer, Spring-Ford's Coordinator of Safety, Security and Emergency Preparedness, identified a need to upgrade the current district-wide emergency communication system, which will be fully funded by the PCCD grant. Eligible uses for the grants included but were not limited to purchasing security-related technology, completing safety and security assessments, implementing violence prevention curricula, and more. Eligible uses for the grants included but were not limited to purchasing security-related technology, completing safety and security assessments, implementing violence prevention curricula, and more.
"I am quite pleased that this grant will allow us to continue moving forward with our district-wide safety and security plan. In any emergency situation, from a traffic incident to a school-wide issue, being able to communicate directly with all stakeholders is key. With these funds, we'll be able to upgrade our current system so that it is interoperable with all emergency management offices in the county. This enhancement is another step in the right direction to ensure student and staff safety," said Chief Boyer.

In October 2018, the Spring-Ford Area School District received a $25,000 grant from the School Safety and Security program which was used to improve current safety initiatives.

More about the Spring-Ford Area School District School Police Department: The Spring-Ford Area School District School Police Department is a law enforcement agency with an emphasis on protecting our students, staff, and visitors within the Spring-Ford Area School District. The School Police Department is comprised of four sworn School Police Officers and one Public Safety Officer. Members of the School Police Department remain "On Call" 24/7 for all school related incidents or emergencies and work closely with all school administrative staff and leadership to provide high quality service at all times.
Spring-Ford Vocal Ensemble Spotlight

The Spring-Ford Vocal Ensemble recently returned from the Choirs of America (COA) Festival in New York City, held April 11-14. Students performed and worked with a handful of High School Choirs from around the country and had the chance to premiere two brand new compositions from two different composers.
Mrs. Yvonne O'Dea, High School Choir Director, said, "Thursday, our first day, we sang Amazing Grace at Saint Mary the Virgin, which was a song dedicated to the victims of 9/11. It was such an awesome experience. Friday was our workshop day, we worked with a Broadway star, participated in a choral exchange with high schools from across the country, and were adjudicated that day as well. Finally, Saturday our students took the stage at Carnegie Hall. Our students sang Amazing Grace, the same arrangement as Thursday, and received a standing ovation. I was speechless, absolutely speechless! This was a big trip to pack into three days, and being home for two days now, I'm still exhausted!"
Special thanks to Mrs. O'Dea, as well as Mr. Joseph Perry, and eight parent chaperones, for accompanying 47 student musicians on this once-in-a-lifetime trip!
Click here to watch the ensemble perform Amazing Grace at the April School Board meeting.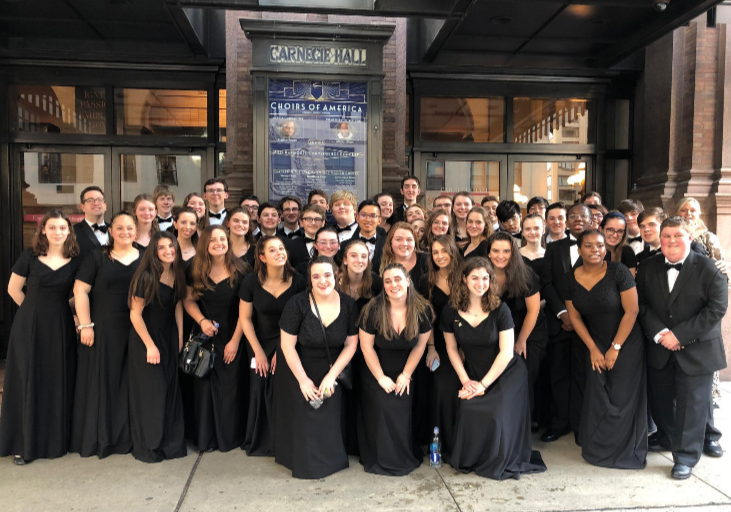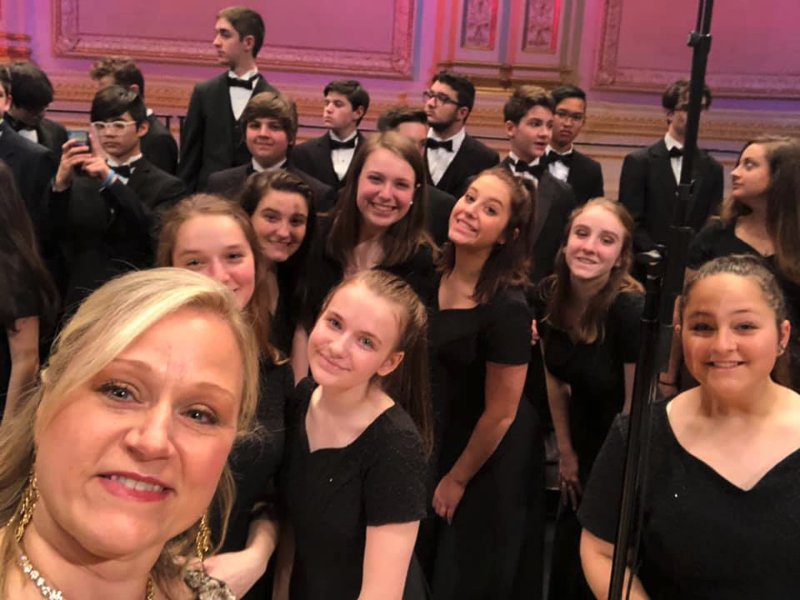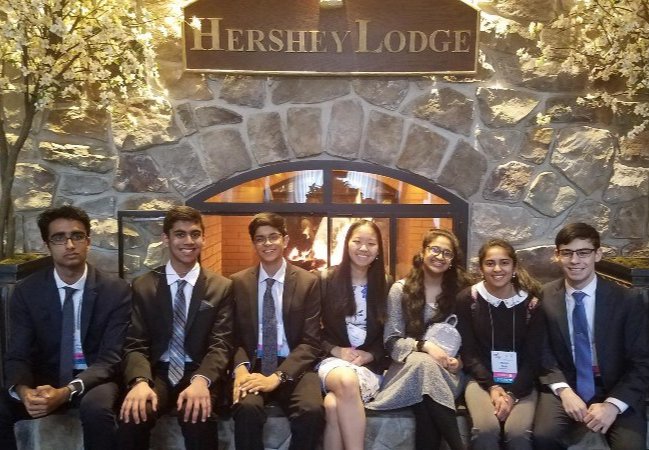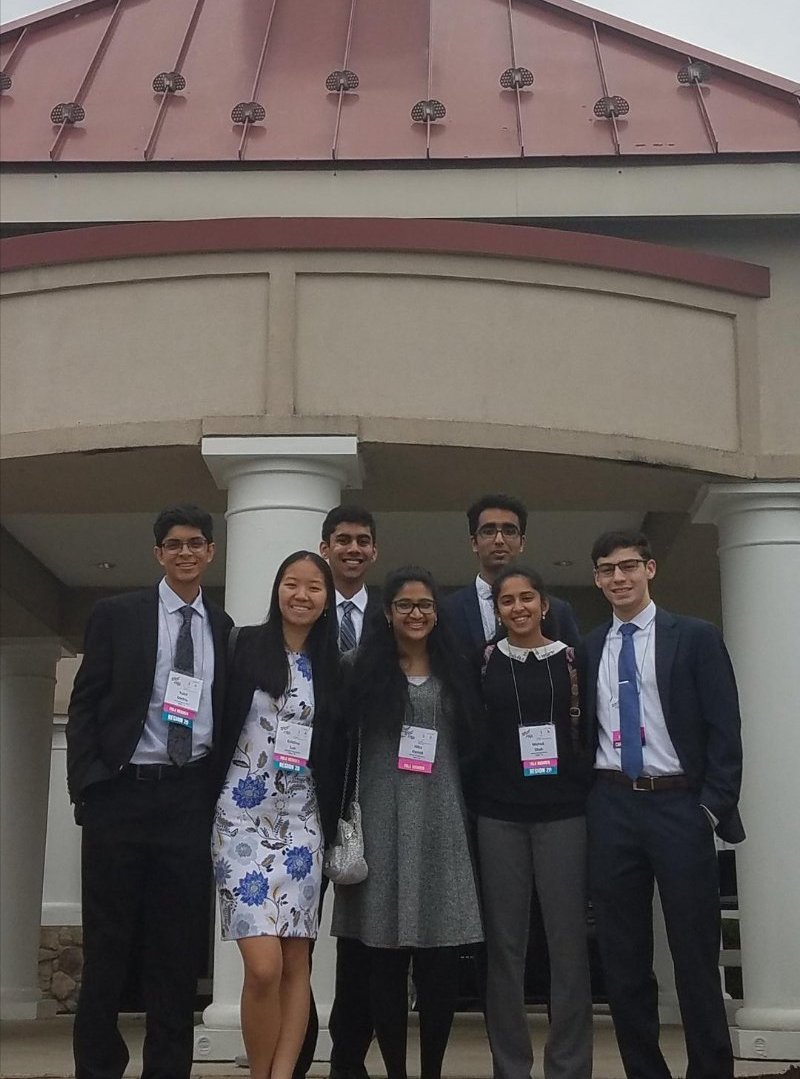 SFASD Participates at FBLA State Competition

Seven members of the Spring-Ford Area High School FBLA Club attended the 68th Annual State Leadership Competition in Hershey PA from April 8-10, 2019. Students from across the state represented nearly 300 high schools as they competed in events testing their business knowledge and skills. Top state winners were then eligible to compete for national awards at the National Leadership Conference in the summer.
At the PA State Leadership Conference, which is attended by approximately 4,500 student members and advisors, qualifying members participated in numerous competitive events, attended leadership development seminars, and campaigned for state office.
Spring-Ford's FBLA team consisted of Ethan Frankel, Hiba Hamid, Deepak Kejariwal, Aryan Singh, Rahil Mehta, Kristine Luo, and Mahek Shah. Congratulations to the following students who placed in the Top 10 in their category:
Mahek Shah: Placed 7th in Retail Management
Kristine Luo: Placed 5th in Human Resource Management, and
                       Placed 8th in Fashion Marketing
Aryan Singh: Placed 3rd in The Internet, and
                       Placed 6th in Digital Literacy
Future Business Leaders of America is a nonprofit educational association of student members preparing for careers in business or who are interested in learning more about the free enterprise system. FBLA helps students develop leadership abilities and prepare for entry into, and advancement within a business or business-related occupation. Members learn how to engage in business enterprise, how to direct the affairs of a group, and how to compete honorably in competitive events. These activities help prepare students to be better employees and better citizens.
Student Spotlight: Caitlin McGee

Congratulations to Caitlin McGee, Spring-Ford Senior, for her performance on the AP United States Government and Politics Exam. Caitlin's score was so superior that it fell into a rather select category.
The AP Exams are scored on a scale of 1 to 5, where 5 is equivalent to a grade of A in the corresponding college course. Caitlin not only received the top score of 5, but was one of 113 students in the world to earn every point possible on the AP United States Government and Politics Exam, receiving the maximum score on each portion of the exam!
This outstanding accomplishment was a direct reflection of the education being offered at Spring-Ford Area High School. WE applaud Caitlin's hard work, as well as her teacher, Mr. Bradley Seltzer, for engaging students and enabling them to excel in a college-level course while in high school.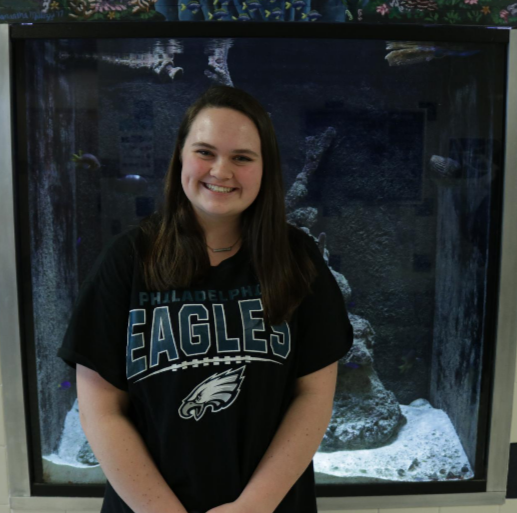 Keystone Press Award

Congratulations to Abuzer Zaidi, Student News Editor for Rampage, for earning Honorable Mention in the Pennsylvania News Media Association Keystone Press Awards! The Rampage is the school newspaper for Spring-Ford Area High School. A staff of 40 student writers and editors put out four print editions a year and update the website year-round.
The Student Keystone Press Awards contest recognizes high school and college journalism that provides relevance, integrity, and initiative in serving readers. Any student at any public, private or parochial Pennsylvania high school, college or university who has had his or her material published in the school newspaper may enter the contest.
Save the Date: Spring-Ford Arts Festival

Spring-Ford's talented student artists in grades 7-12 will display their work during the Annual Spring-Ford Arts Festival, held Friday, May 3 and Saturday, May 4, 2019.

This FREE event will also include the FCS Club Cake Contest on Saturday!
Pennsylvania American Water Notification

As part of their distribution system (pipeline) maintenance program, Pennsylvania American Water will be temporarily changing its disinfection treatment process from a chloramine (combined) residual to free chlorine residual. Customers might notice an increase in the taste and smell of chlorine in the water as a result of the change. The treatment change affects customers in parts of Limerick, Upper Providence and Lower Pottsgrove Townships, and will take place from April 15, 2019, through June 24, 2019.
Weather permitting, Pennsylvania American Water also will be flushing the distribution system now through July 31, 2019. Flushing will take place 7 a.m. through 3:30 p.m., Monday through Friday. Discolored water may occur during flushing in your neighborhood. This is normal and will only be temporary while we complete this system maintenance. Click here to read more.
Planet Fitness Teen Challenge

Planet Fitness invites high school teens ages 15-18 to workout for free at any of its more than 1,700 locations in the United States from May 15th through September 1st!

New research shows 91% of teens want to stay active over the summer. Among those who workout, a majority believe exercise positively impacts their mental health (72%) and focus on schoolwork (62%)*.

That's why Planet Fitness is offering teens a safe place where they can get their sweat on in a healthy way. 

Visit your local Planet Fitness for more information.

Class of 2019 Elementary Reunions

Spring-Ford Area High School seniors are invited to the following Class Reunions ALL taking place on Wednesday, June 5th. Reply to your elementary school, including your kindergarten - 4th grade teachers, by the RSVP date below:
Brooke Elementary School: 4-5 p.m. at the Brooke Elementary School library. RSVP by Monday, June 3rd to kbate@spring-ford.net.

Evans Elementary School: 4:15-5:15 p.m. at Evans Elementary School. RSVP by Wednesday, May 29th to dsull@spring-ford.net.

Oaks Elementary School: 4:15-5:15 p.m. at Oaks Elementary School. RSVP by Thursday, May 23rd to jmcve@spring-ford.net.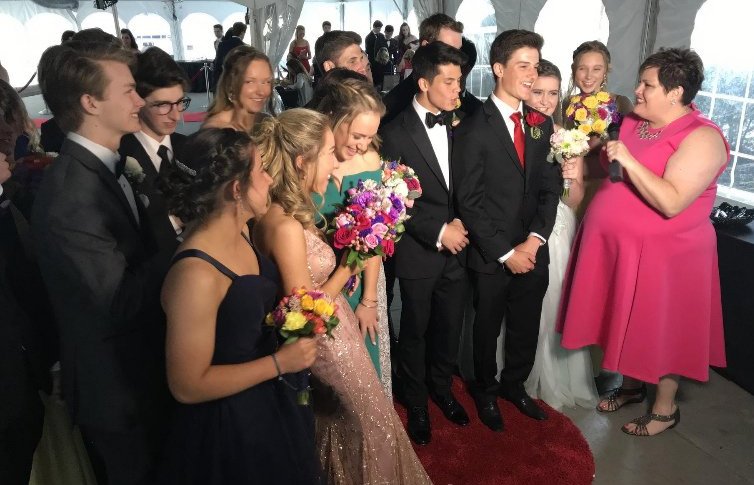 2019 Red Carpet Prom Show

Ram Country TV's very first Red Carpet Prom Show was a huge hit! Hosts Aimee Oblak and John Brennan asked all the important question: how'd you get here, where'd you get your dress, what are you most looking forward to, and so much more! Special thanks to Sagets Formal Wear for providing Mr. Bennan's tuxedo for the evening.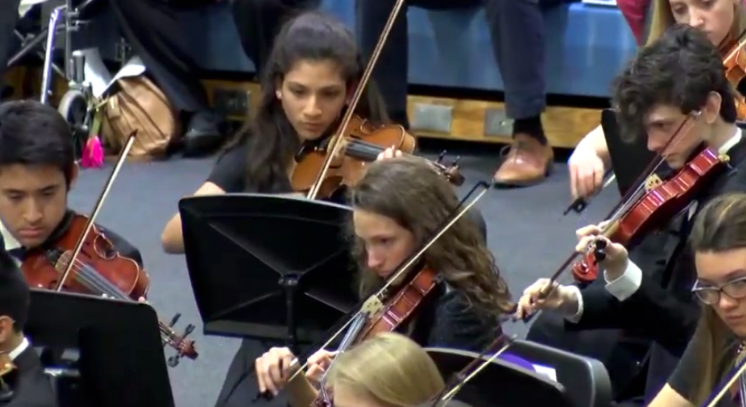 2019 String Jamboree

IN CASE YOU MISSED IT: The 8th Annual String Jamboree featured all current 4th-grade string musicians, the 7th and 8th-grade Chamber Ensemble, the 9th-grade Orchestra, the 10-12 Grade Orchestra, and Honors Orchestra. The evening culminated with a combined piece from 4th, 7th-12th grade musicians.
The Spring-Ford Area School District affirms that no person shall, on the basis of sex, disability, race, color, age, creed, religion, sexual orientation, national origin, ancestry, veteran's status or genetic information be excluded from participation in, be denied the benefits of, or be subjected to discrimination in any educational program or activity. In addition, no person shall, on any of these bases, be excluded from participation in, be denied the benefits of, or be subjected to discrimination in employment, or recruitment, or consideration, or selection therefore, whether full-time or part-time, under any educational program or activity operated by the school district. The district shall make reasonable accommodations for qualified individuals with disabilities upon request. Please contact the Title IX Coordinator (Director of Human Resources) 857 S. Lewis Road, Royersford, PA, or at 610-705-6000 ext. 6124. Refer to Board Policy No. 103 for further information about the district's Nondiscrimination in Participation, Employment, Contract Practices.