BOARD NOTES: November/December 2019

Spring-Ford Board of School Directors Holds Reorganization Meeting
The Spring-Ford Board of School Directors held the annual reorganization meeting on Monday, December 2, 2019. Each year, Pennsylvania school boards reorganize during the first week of December to:
• swear in newly elected members
• elect a president and vice president
• appoint board positions
• adopt a meeting calendar for the upcoming year
The Board welcomed four new Board Members: Dr. Margaret Wright, Wendy Earle (not pictured), David Shafer, and Diane Sullivan. The Board congratulated returning Board Member Colleen Zasowski.
During the meeting, the board voted to elect Colleen Zasowski as Board President and Thomas DiBello as Vice President. Board Members Colleen Zasowski, Christina Melton, and Thomas DiBello were elected to the Joint Operating Committee (JOC) for the Western Montgomery Career and Technical Center. Christina Melton will remain on the Montgomery County School Directors Legislative Committee. Tom DiBello will remain the Representative to the Spring City American Legion. Finally, David Shafer will represent Spring-Ford as a liaison for the Pennsylvania School Board Association (PSBA).
The Board of School Directors will assess the current assignments for Board Committees (Community Relations, Curriculum & Technology, Extra-Curricular, Finance, Personnel, Property and Policy) and will announce any changes in early 2020.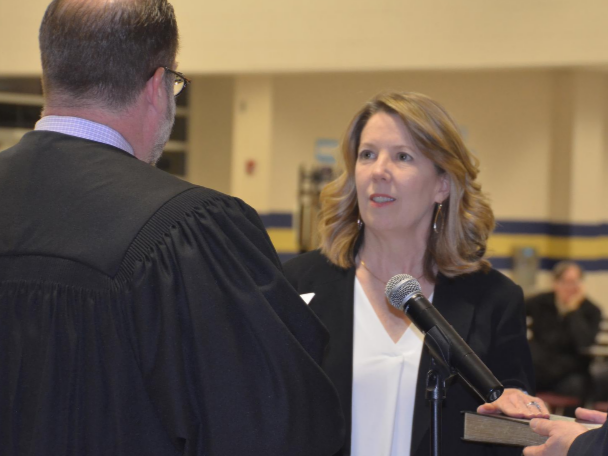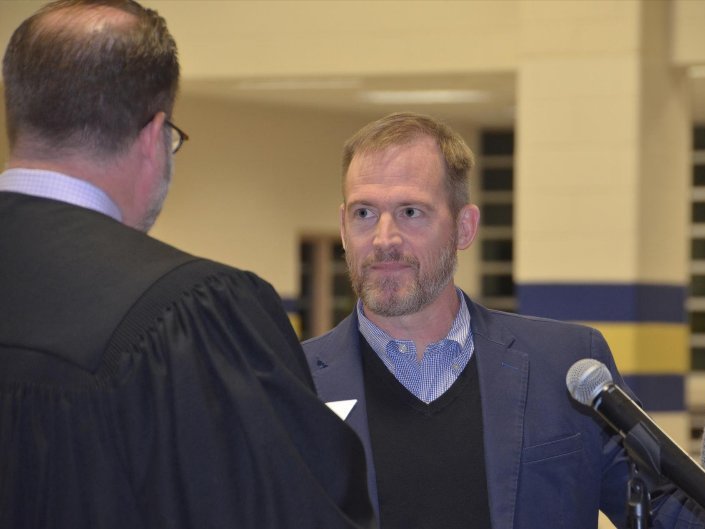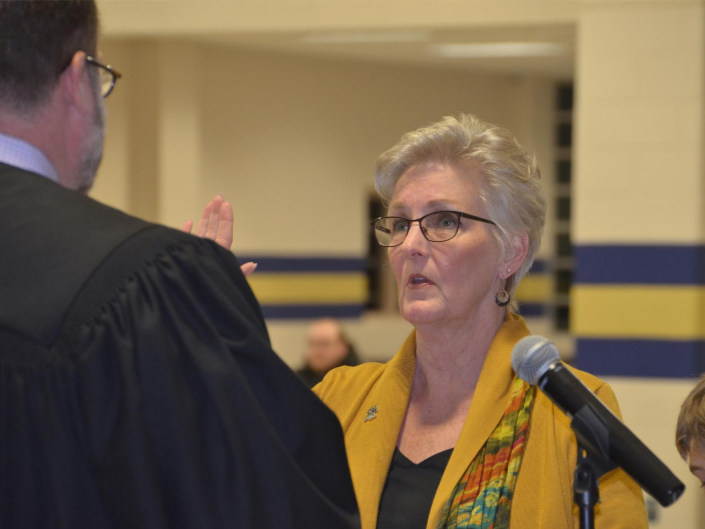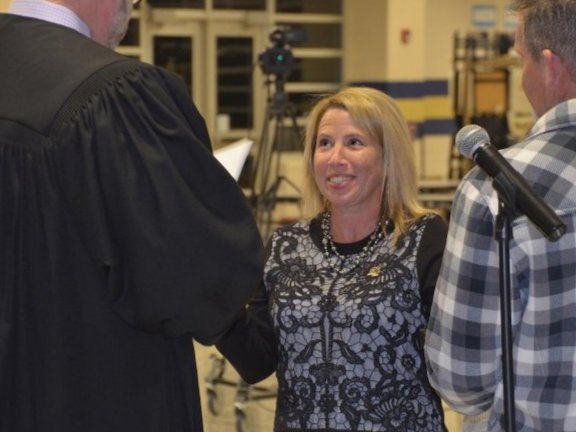 Farewell and Thanks to Outgoing Board Members
At the November 25th Board Meeting, Thomas DiBello presented outgoing Board Members with a ram statue commemorating their years of service to the Spring-Ford Area School District. These four individuals have dedicated a combined 33 ½ years of service, totaling roughly 2,680 Board Meetings!
Mark P. Dehnert:

December 2007 to December 2019,

12 continuous years of service

Dr. Edward T. Dressler, Jr.:

December 2009 to December 2013, and December 2015 to December 2019,

8 total years of service

Dawn R. Heine:

December 2011 to December 2019,

8 continuous years of service

Kelly J. Spletzer: December

2013 to December 2017, and June 2018 to December 2019, 5 ½ total years of service (not pictured)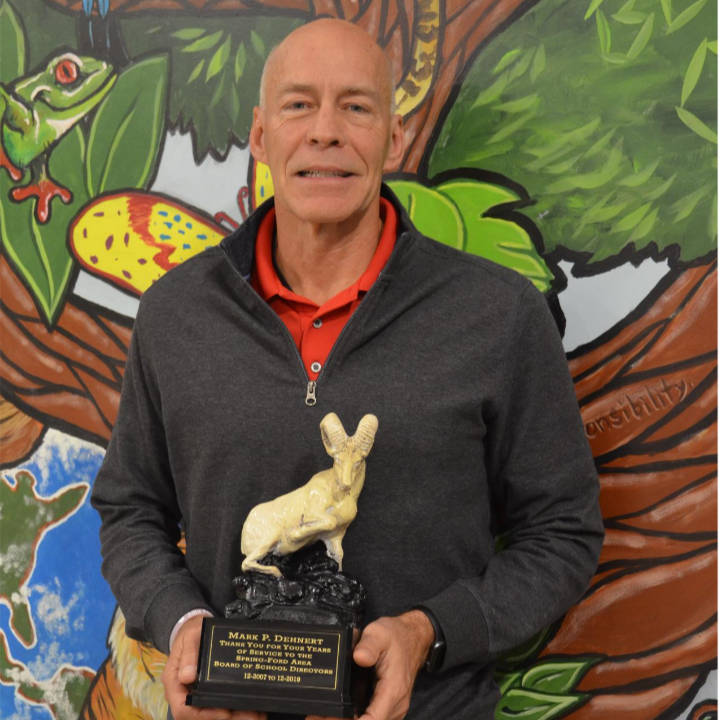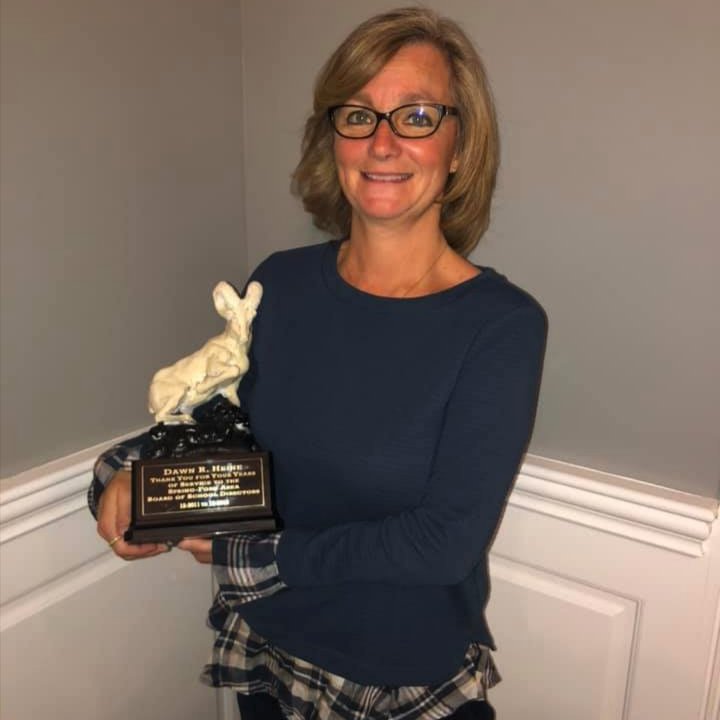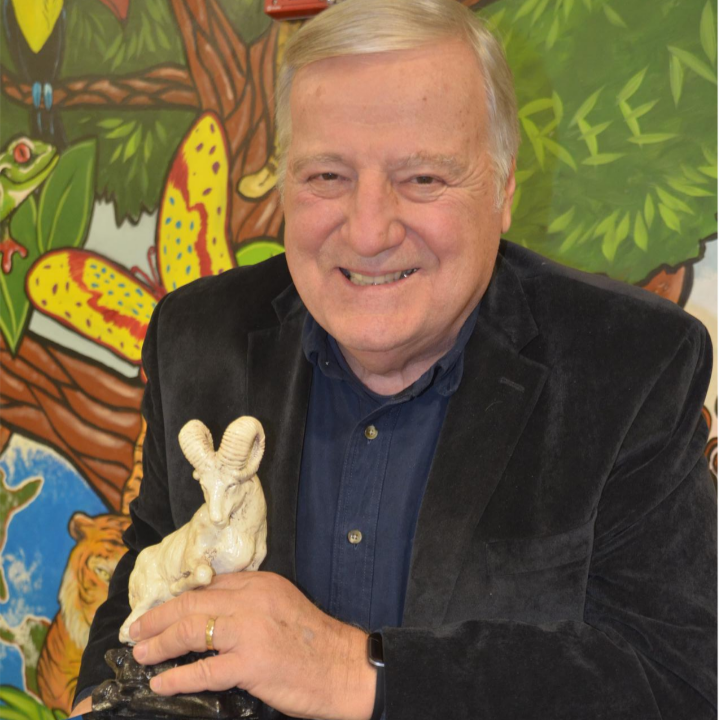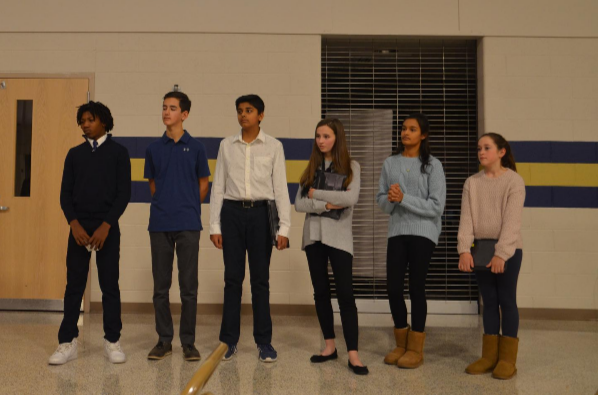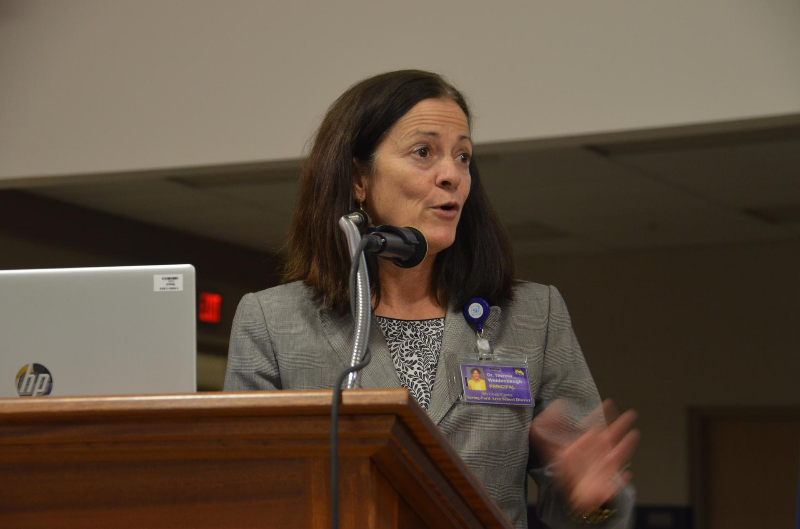 Spring-Ford Learning Presentation
Dr. Theresa Weidenbaugh along with 9th Grade Center Jack Baumgardner, Katherine Black, Grace Deitrick, Sahil Desai, Caleb Little and Sunidhi Srinivas presented on the "Benefits of Laptops and How They Have Changed the Way Students Learn."
The goal of Modernizing Learning - or Spring-Ford Learning - is to maximize learning and increase differentiation through the use of technology. This goal is achieved by:
Providing professional learning and coaching for teachers so integration of technology is seamless and driven by curriculum and assessment.

Increasing teacher access to and use of technology as best instructional practice and to utilize data to inform instruction.

Increasing student access to and use of technology to deepen knowledge, understanding, and 21st Century Skills to allow for seamless transition to college and career.
Over the past six years, Spring-Ford Learning teachers have observed students embracing technology integration as easily in the classroom as they do outside of it. Click here to view the full presentation.
2018-2019 District Data Assessment Presentation
Dr. Kelly Murray, Director of Curriculum and Instruction, Dr. Patrick Nugent, High School 10-12 Principal, and Dr. Teresa Weidenbaugh, 9th Grade Center Principal, presented an overview of the "2018-2019 Spring-Ford Area School District Assessment Data." Dr. Murray shared data which reflected the 2018-2019 assessments from grades 3 through 12 including:
ELA, Math, and Science PSSA Data

Future Ready PA Index Results

Keystone Exam Data

SAT, ACT, and AP Data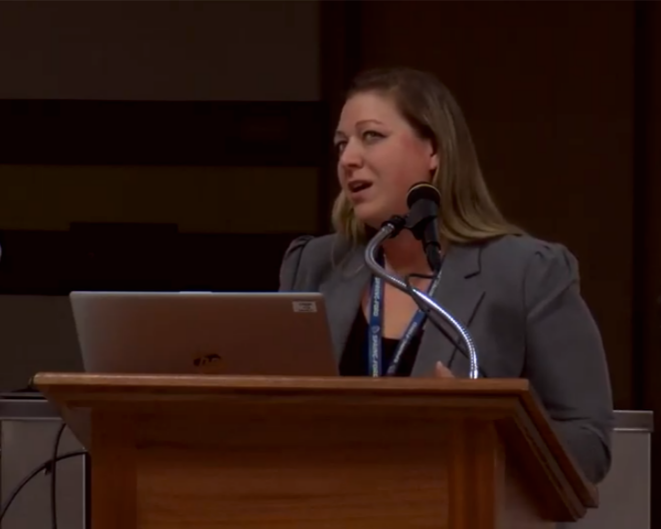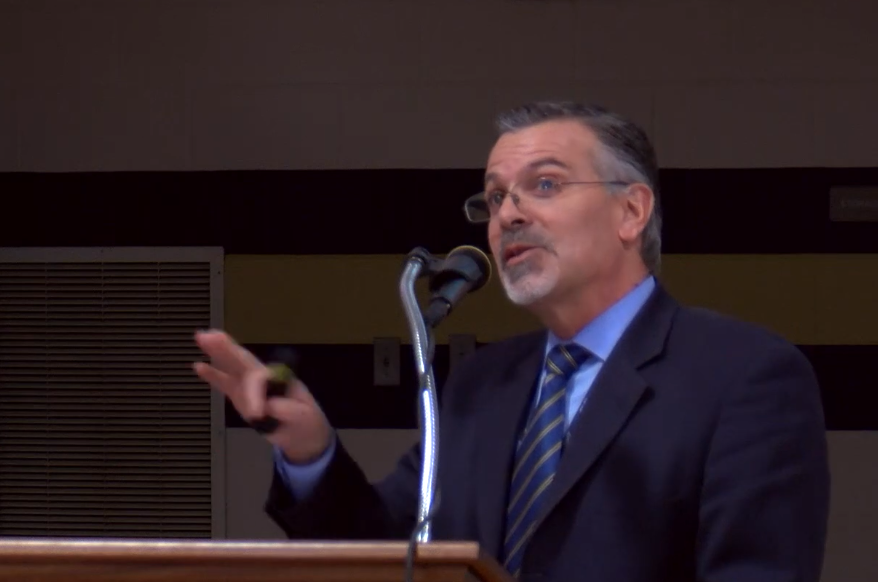 Proposed Preliminary Budget Presentation
Mr. James D. Fink, Chief Financial Officer, presented the 2020-2021 Proposed Preliminary Budget for the Spring-Ford Area School District. The Proposed Preliminary Budget will be voted on at the January 27, 2020 Board Meeting.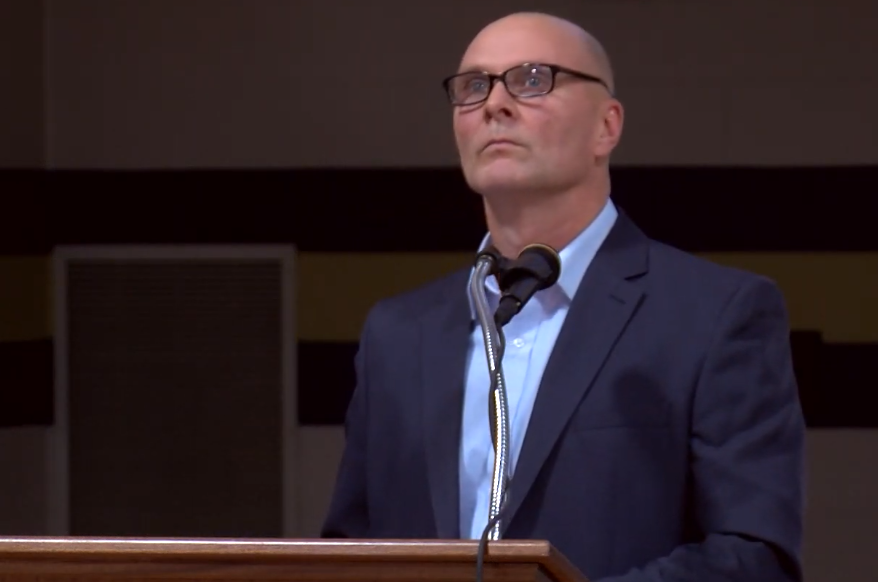 Facilities Condition Assessment Presentation
Mr. Robert Hunter, Director of Planning, Operations and Facilities, presented on the "Facilities Condition Assessment" recently completed by ICS Consulting.
TAKE NOTE: COMMITTEE UPDATES
Board Committee Updates
Extracurricular Committee
The Extracurricular Committee met November 11, 2019 at 6:30 p.m. in the District Office. Mr. Mickey McDaniel, Athletic Director, presented information regarding the addition of a Boys' High School Volleyball team. Mr. McDaniel explained that Volleyball is a life sport and students will be able to play throughout their high school years and into adulthood. Mr. McDaniel will move the feasibility of adding the team as he progresses through the 2020-2021 budget process. In addition, the committee heard from Mr. Dan Johns, President of the Spring-Ford Music Association (SFMA), about the addition of a color guard club at the 5th and 6th grade level. Mr. Johns explained the benefits of the club including a pathway to the district's middle and high school programs. The club will be staffed by volunteers and student members of the High School Guard program. More information will come out through the school in the coming months. The Extracurricular Committee also heard from Mrs. Aimee Oblak about the Fall Play, and Mrs. Jane Ehnot about the 8th Grade Before School Fitness Walk and Talk program. The committee was pleased with both programs which offer students an opportunity to connect with teachers and students alike.
Finance Committee
The Finance Committee met on Tuesday, November 12, 2019 at 6:30 p.m. in the District Office Conference Room. The committee reviewed current revenue details, expenditures, assessments and the districts liquidity. In addition to the Finance Committee meeting, Mr. James Fink, CFO, provided the board with the 2020-2021 Proposed Preliminary Budget at the November 18 School Board Work Session meeting. Click here to watch the full presentation.
Policy Committee
The Policy Committee met on Monday, November 11 at 7:30 p.m. in the District Office. The committee discussed many open policies, reviewed the need to update many current policies, and reviewed new policies brought to the board. The committee reviewed policies 204, 705.2, 830, 834, 225, 705, and 709, all of which focus heavily on school safety. The committee also discussed new policies 208, 919, and 818, and will continue these conversations in the new year. After reviewing current policies, administration discussed plans for the remainder of the school year to review all policies that are 19 or more years old. This will be brought forward at the January meeting to discuss further. The following policies were brought forward to the board for a first reading:
705.2 School Police Incidents

818 Contracted Services

830 Reporting Use of Force

834 Use of Force
Property Committee
The Property Committee met on Monday, November 12 at 7:30 p.m. in the District Office. The District has one location at the Flex Building with the rubberized gym floor which was recently tested for mercury. Mr. Robert Hunter, Director of Planning, Operations and Facilities, indicated that the results came back as "not detected." He also discussed the replacement of the dump truck as part of the Capital Plan and reviewed the 9th Grade Arboretum and requirements for maintaining the garden and outdoor area.
The Spring-Ford Area School District affirms that no person shall, on the basis of sex, disability, race, color, age, creed, religion, sexual orientation, national origin, ancestry, veteran's status or genetic information be excluded from participation in, be denied the benefits of, or be subjected to discrimination in any educational program or activity. In addition, no person shall, on any of these bases, be excluded from participation in, be denied the benefits of, or be subjected to discrimination in employment, or recruitment, or consideration, or selection therefore, whether full-time or part-time, under any educational program or activity operated by the school district. The district shall make reasonable accommodations for qualified individuals with disabilities upon request. Please contact the Title IX Coordinator (Director of Human Resources) 857 S. Lewis Road, Royersford, PA, or at 610-705-6000 ext. 6124. Refer to Board Policy No. 103 for further information about the district's Nondiscrimination in Participation, Employment, Contract Practices.