RAM REVIEW: February 2020

Coronavirus Disease (COVID-19) Update

As shared on February 5, 2020 in the Weekly Update, the CDC is closely monitoring the Coronavirus Disease (COVID-19). Naturally, it is normal to be concerned when news agencies report on trending health-related events. Please use information from official public health agencies as trusted sources of information, including the CDC, Pennsylvania Department of Health, and the Department of Public Safety. The Pennsylvania Department of Health has shared the following tips on their website to help prevent the spread of respiratory viruses, such as novel coronavirus:
Cover coughs or sneezes with your elbow. Do not use your hands!




Wash hands often with soap and water for at least 20 seconds. Use an alcohol-based hand sanitizer if soap and water are not available.

Avoid touching eyes, nose and mouth with unwashed hands.

Clean surfaces frequently, including countertops, light switches, cell phones, remotes, and other frequently touched items.

Contain: if you are sick, stay home until you are feeling better.

Should an individual show respiratory symptom while at school, our school nurses will follow standard precautions and work with the Montgomery County Office of Public Health to further research individual/family travel histories.
We are aware of the concerns of our community, as well as the recent statements from the CDC and the World Health Organization (WHO). As of this publication, there are no reported cases of the coronavirus connected to the Spring-Ford Area School District or our neighboring districts. The district will continue to monitor this situation and work closely with the Montgomery County Office of Public Health. If there were a confirmed case of the coronavirus in Montgomery County or Chester County, information would immediately be distributed to our families.
Please click the links below for additional information from trusted sources:
As always, children learn best when they are healthy. Click here for standard guidelines from our School Nurses to help you to know when to keep your child home.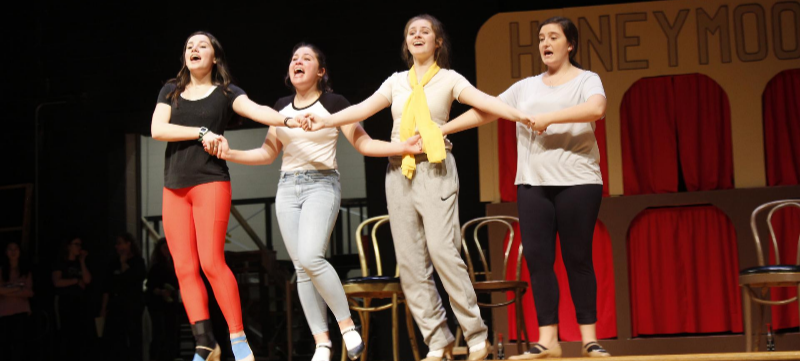 SFAHS Presents 42nd Street
42nd Street tells the story of Peggy Sawyer, a talented young performer with stars in her eyes who gets her big break on Broadway. With tap shoes and big dreams, Peggy arrives in New York City from her hometown of Allentown, PA, catching the eye of a legendary Broadway director who gives Peggy a spot in the chorus of his newest show.
Peggy's rise from showgirl to star is the stuff of show business dreams. 42nd Street is full of crowd-pleasing tap dances, popular musical theatre standards, and show-stopping ensemble production numbers. Click here to watch a preview.

WHEN: March 6 at 7 p.m.; March 7 at 1 and 7 p.m.
WHERE: Spring-Ford Area High School, 350 South Lewis Road, Royersford
DETAILS: Tickets are available in advance online or at the box office the day of the performance. Click here to order your tickets online.
Screenagers: NEXT CHAPTER
Screenagers: Growing up in the Digital Age—Delany Ruston's award-winning 2016 film—was the first feature documentary to explore the impact of screen technology on kids and offer parents and families proven solutions. In Screenagers: NEXT CHAPTER, we follow Delaney as she finds herself at a loss on how to help her own teens as they struggle with their emotional wellbeing. She sets out to understand these challenges in our current screen-filled society, and how we, as parents and educators, can empower teens to overcome mental health challenges and build emotional agility, communication savvy, and stress resilience.
We witness Delaney as she finds her way from ineffective parenting to much-improved strategies. We follow other personal stories of families from an array of backgrounds with a spectrum of emotional challenges. We also observe approaches in schools that provide strategies relevant beyond the classroom setting. Interwoven into the stories are surprising insights from brain researchers, psychologists, and thought leaders that reveal evidence-based ways to support mental wellness among our youth. The impact of social media and other screen time is incorporated in all the topics raised in Screenagers: NEXT CHAPTER, how it may be impacting our teens' mental health, and what we can do to help foster youth in the face of struggles.
WHEN: Thursday, March 19, 2020 – doors open at 6:30 p.m., the movie will start promptly at 7 p.m.
WHERE: Spring-Ford Area High School, 350 South Lewis Road, Royersford
COST: Free!
DETAILS: Parents and students are invited to attend this screening, followed by a brief recap. This film is recommended for students in grade 6 and above.
Click here to RSVP and to learn more.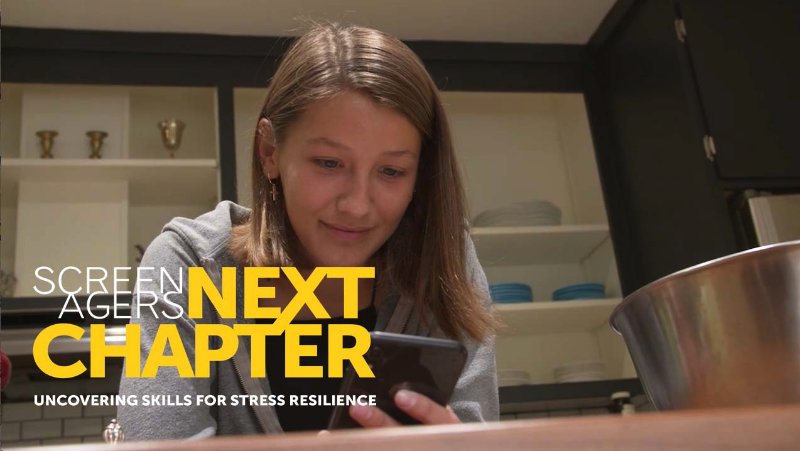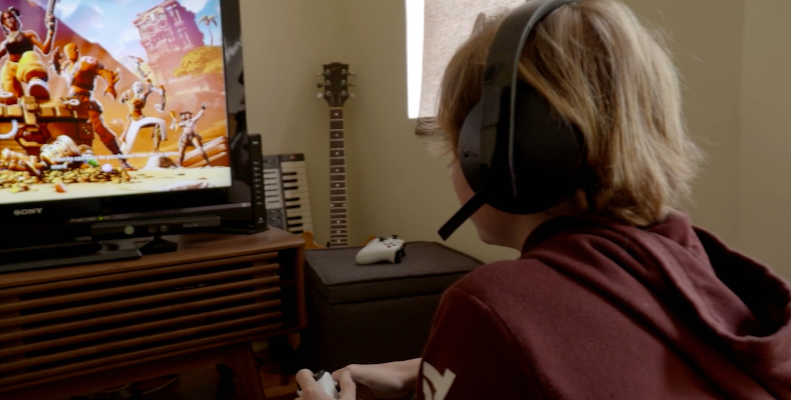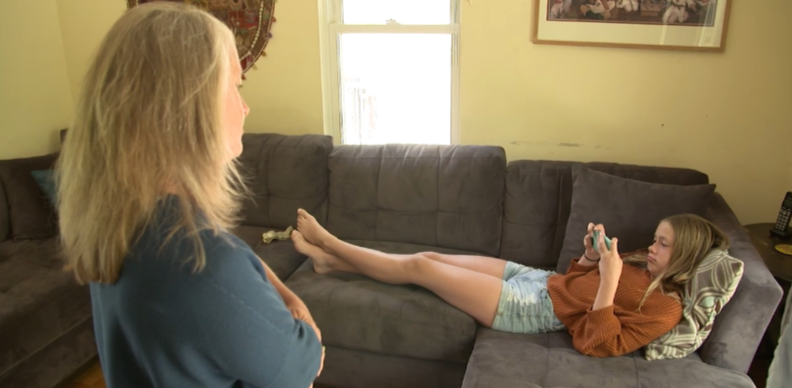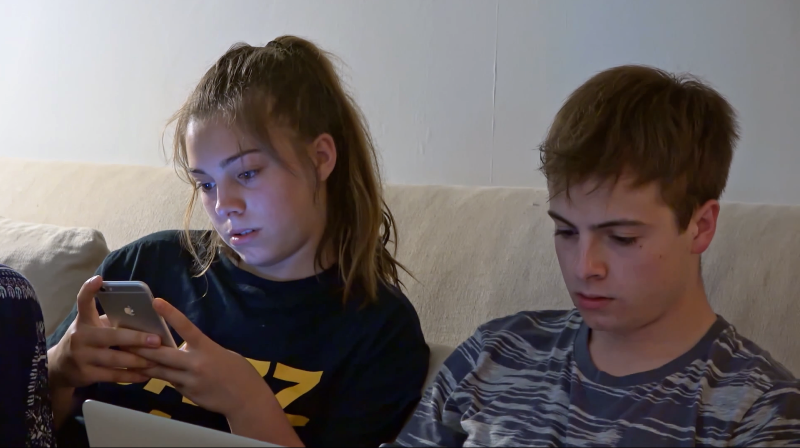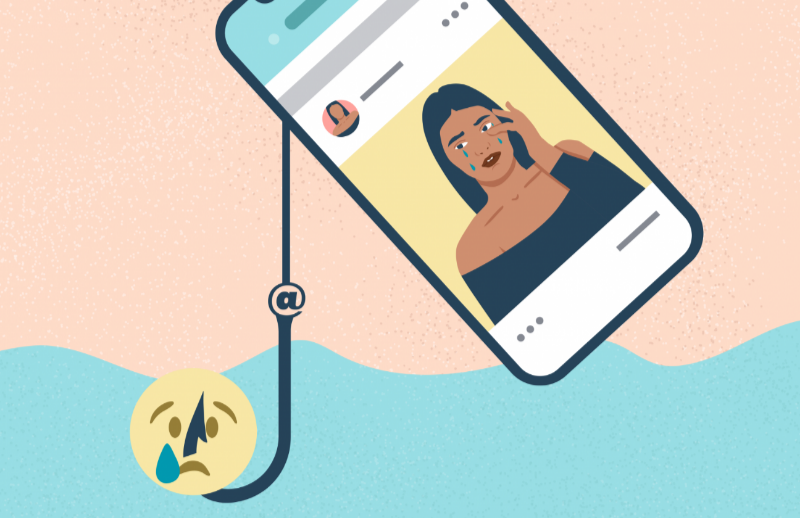 What is Sadfishing, From Parents.com

Sadfishing might not be a familiar word to you, but it is nothing new in the social media world. Sadfishing is when someone exaggerates their emotional state in order to get sympathy or attention from an audience. Generally, this shows up online in different forms, whether that be in tweets, captions, or status updates.
Sadfishing often capitalizes on hopelessness or sadness, and it can be an extremely toxic echo chamber for teens to get caught in. Sometimes, this is an indirect cry for help.
SFAHS Student of the Quarter
Over the past year the Spring-Ford Area High School Student Board Representatives, Julianna Lelli and Eshika Seth, introduce two new initiatives to the High School. The first, the Student Ambassador program and this past week, Student of the Quarter. Throughout the second marking period students in grades 9 thru 12 were nominated by staff members within the high school and then chosen by a selection committee. Congratulations to the following students:

Jacob Mest, Class of 2023

Jacob Mest, Class of 2023: Jacob is a leader in his classes and is a positive influence on the school community. He is kind and courteous and is well-respected by his peers and teachers. Jacob also contributes to our school community by participating in the wrestling and football teams, displaying his strong work ethic in both venues. Congratulations to Jacob! Presenting Jacob his certificate is student ambassador, Anshika Gupta.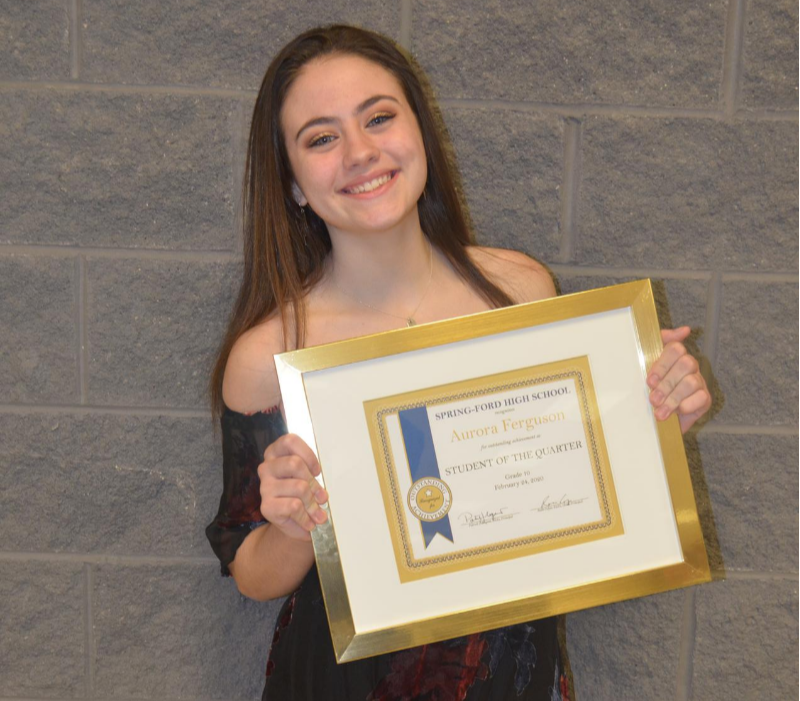 Aurora Ferguson, Class of 2022
Aurora Ferguson, Class of 2022: Aurora is an outstanding student and a class leader who consistently produces excellent work. In addition, she is also involved in Aevidem club, Resiliency club, Academic Team, Interact Club, Pep Club, Peer Mentorship, and is a member of the Girls' Lacrosse Team.
Congratulations to Aurora!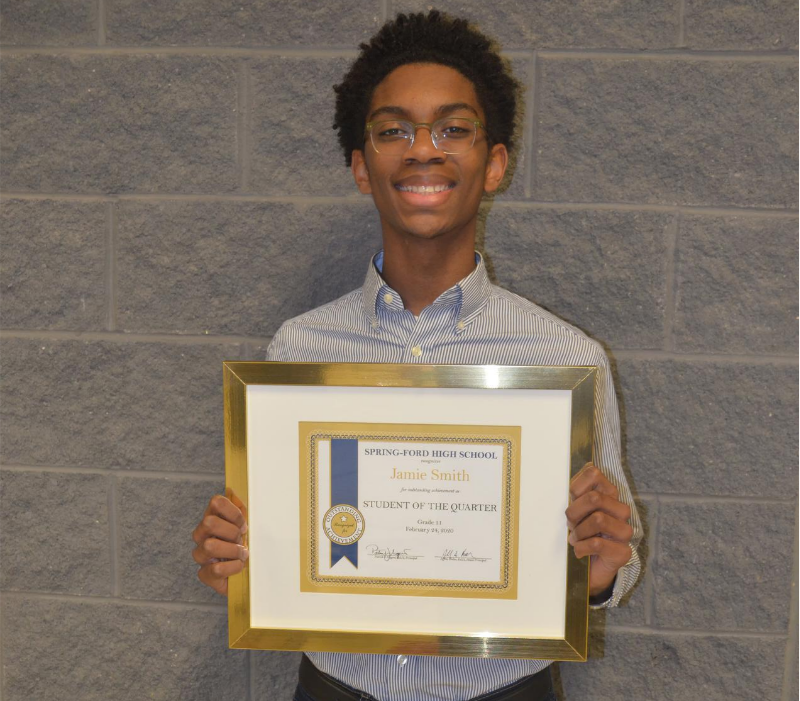 Jamie Smith, Class of 2021
Jamie Smith, Class of 2021: Jamie is Vice President of the Class of 2021 for three years running. Jamie is an active student at SFHS participating in spring track, Jazz band and is a member of the High School's Minorities Coming Together club. Over the summer, Jamie works at Camp Shamrock and this year will be attending the Pennsylvania Free Enterprise Week in Lycoming, PA. Jamie hopes to attend Penn State University with a major in business and marketing.
Congratulations to Jamie!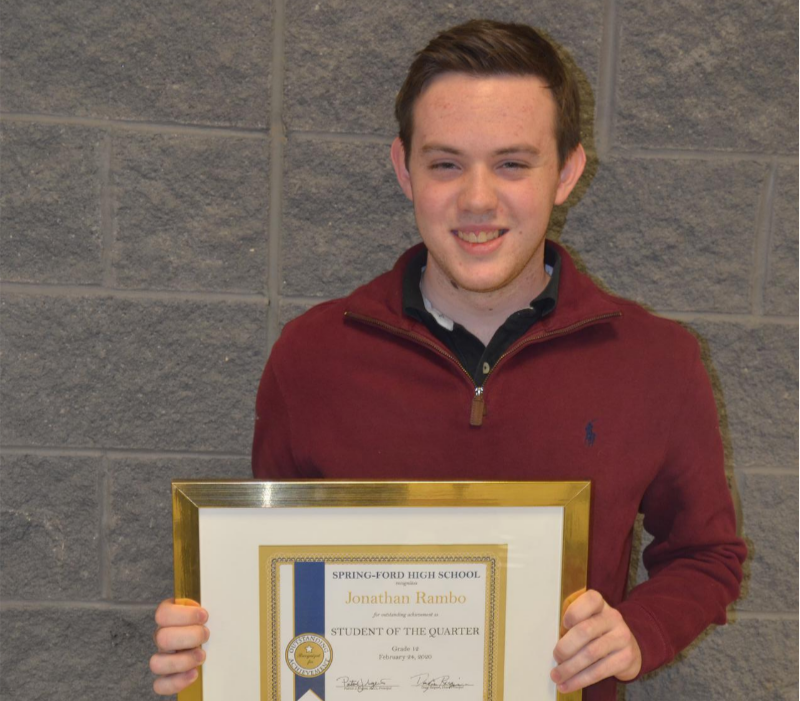 Jonathan Rambo, Class of 2022
Jonathan Rambo, Class of 2020: Jonathan is a bright, personable, and always has a kind word to share. Currently, Jon maintains a rigorous academic schedule with multiple Advanced Placement course. After high school Jon plans to study to become a Physician's Assistant at Seton Hall or Kings College. Jon has also actively participated in many school activities such as, Winter Track, FBLA, and Aevidum and Resiliency clubs.

Congratulations to Jon!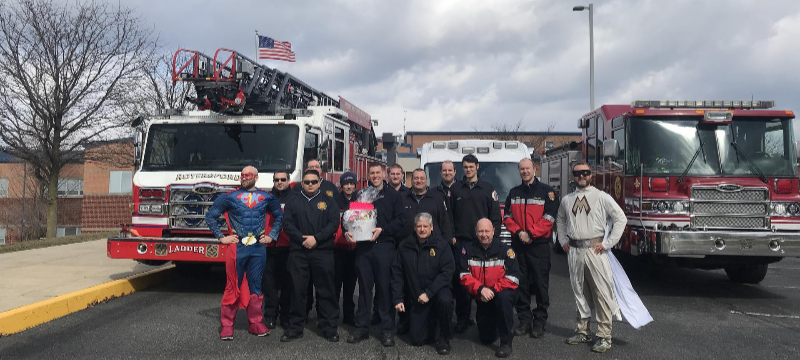 Great Kindness Challenge, Upper Providence Elementary School
Each year Upper Providence Elementary School participates in the Great Kindness Challenge (GKC). This year staff and students were charged with each completing 50 acts of kindness. Upper Providence Elementary School families donated items to gift to the local SPCA, Upper Providence Fire Department, Spring-Ford Police Department, and Project Outreach.
Not all superheroes wear capes, but some do! Upper Providence's superheroes, Captain Kindness and Mindful Man, presented the Upper Providence Fire Department and Officer Greenwood (SFPD) with a Kindness Basket filled with kindness!
The GKC occurs each year worldwide at the end of January. Captain Kindness and Mindful Man presented the baskets of gifts to the local heroes that serve our community.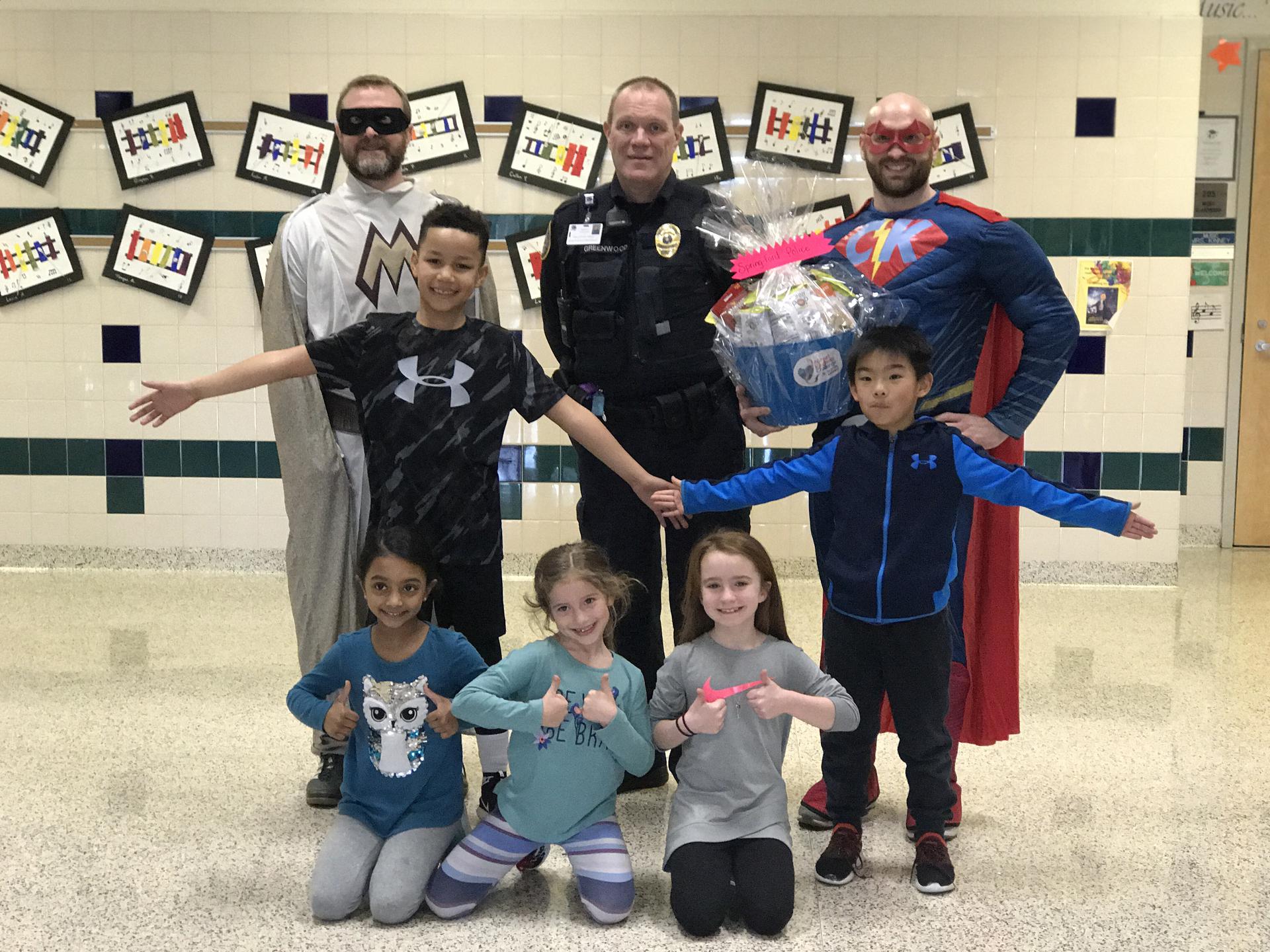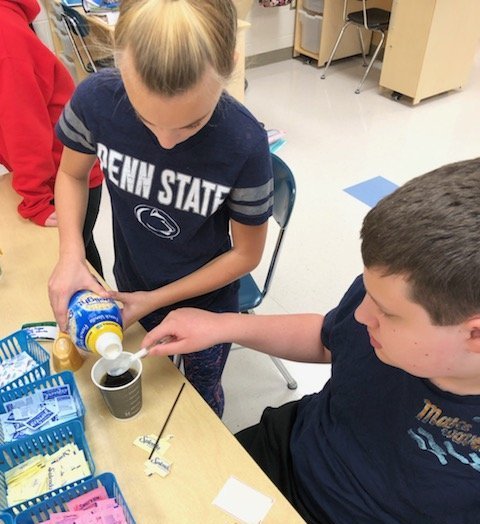 7th Grade Coffee Cart Program

The 7th Grade Center is "perking" up thanks to a new Coffee Cart Program. Jaclyn McDermott's class just launched a mobile Coffee Cart for the 7th Grade wing.
Students deliver hot coffee, iced coffee, hot tea, or hot chocolate each Thursday during Target Time. The cart is run strictly off of donations, which help continue the Coffee Cart Program and fund special initiatives for the students in the Autistic Support classroom.
Autistic support classrooms have several great advantages:
They are usually small, with a high adult to student ratio.

They offer supports, such as visual teaching tools, which are specifically selected for autistic students.

They may also include intensive speech and social skills training in their curricula.
Lights, Camera, Save!

Centric Bank recognized three Spring-Ford Area High School winners of the bank's "Lights, Camera, Save!" PSA video contest! Congratulations to Nick Elsner, McKinley Linn, and Sarah Camilleri, their PSA took 1st Place in the Centric Bank PSA Competition "Lights Camera Save." Lights, Camera, Save! is a video contest sponsored by the ABA Foundation that engages teens in educating themselves and their peers about the value of saving and using money wisely.
The first-place award winner's video has been submitted to ABA Foundation for a chance to win $5,000 towards their saving goal, plus a scholarship for a teacher at their school to attend the annual Jump$tart National Educator Conference.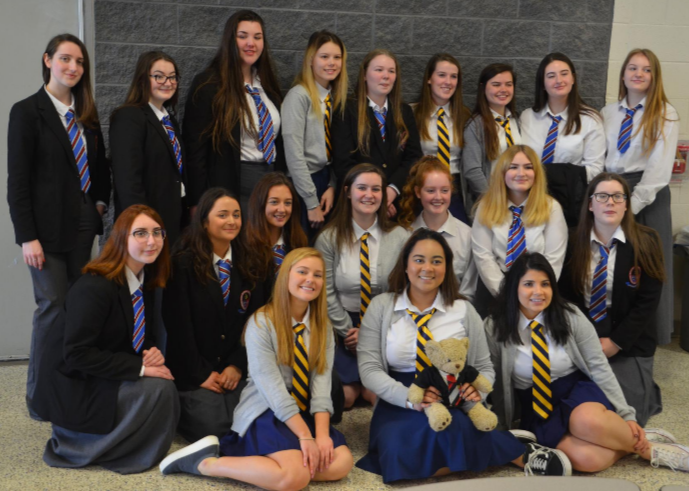 Spring-Ford Area High School Exchange Programs

Spring-Ford has developed partnerships with Colaiste Chiarain in Limerick, Ireland and Friedrich-Eugens-Gymnasium in Stuttgart, Germany to expose the students to international learning, cultural experience, and the opportunity to travel abroad while in high school.
Any sophomore interested in the German Exchange program for the 2020-21 school year should submit their application no later than April 7th.
Any junior interested in the Limerick-to-Limerick Ireland Exchange program for the 2020-21 school year should submit their application no later than April 7th.
WHAT WE'RE WATCHING ON RCTV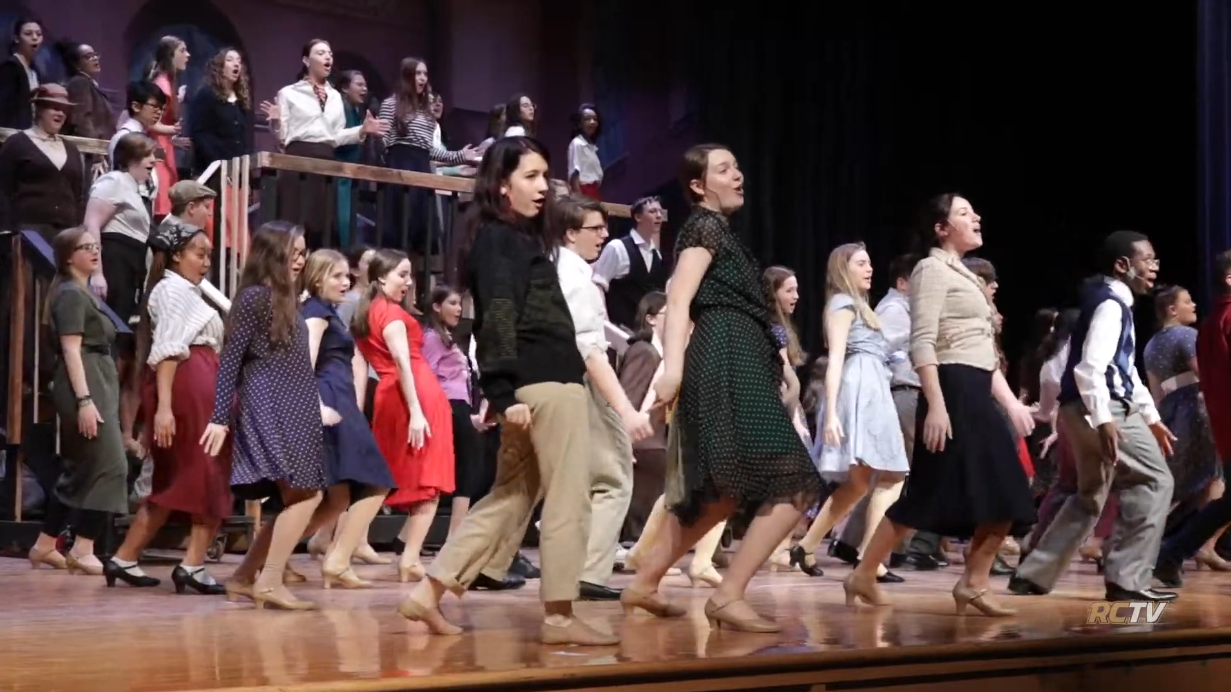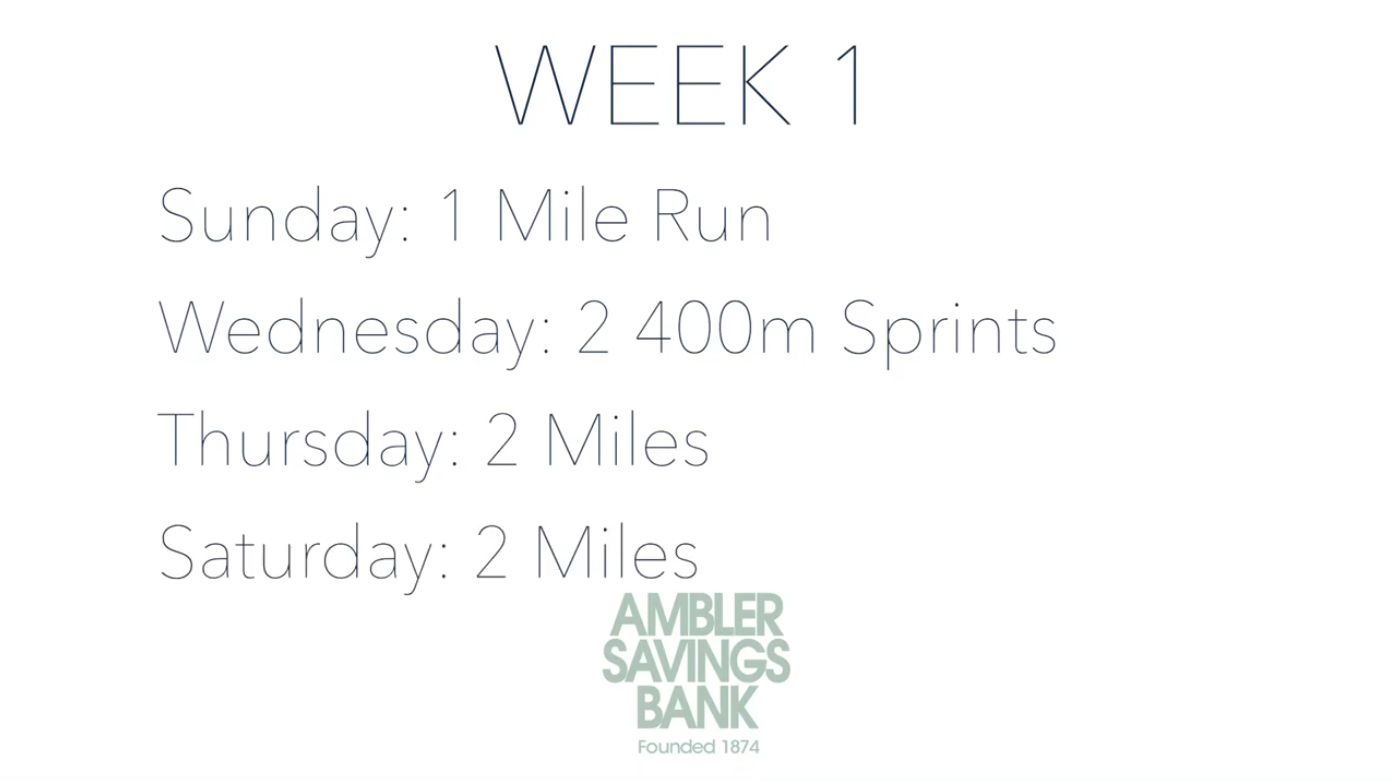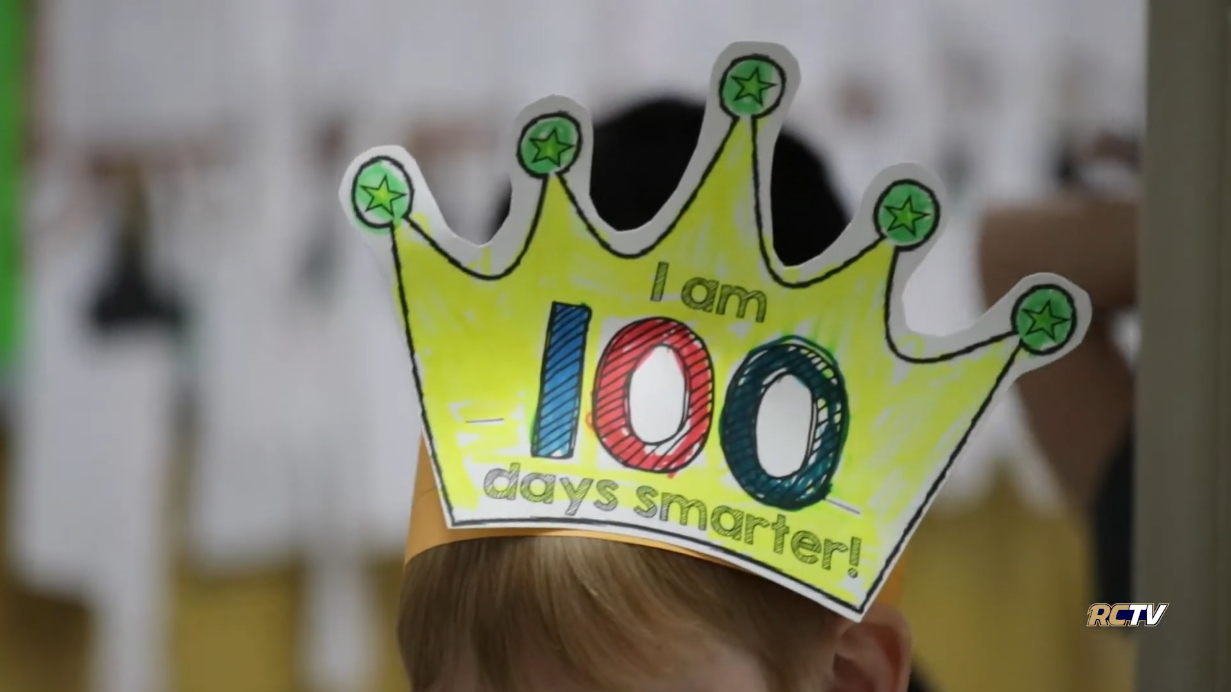 The Spring-Ford Area School District affirms that no person shall, on the basis of sex, disability, race, color, age, creed, religion, sexual orientation, national origin, ancestry, veteran's status or genetic information be excluded from participation in, be denied the benefits of, or be subjected to discrimination in any educational program or activity. In addition, no person shall, on any of these bases, be excluded from participation in, be denied the benefits of, or be subjected to discrimination in employment, or recruitment, or consideration, or selection therefore, whether full-time or part-time, under any educational program or activity operated by the school district. The district shall make reasonable accommodations for qualified individuals with disabilities upon request. Please contact the Title IX Coordinator (Director of Human Resources) 857 S. Lewis Road, Royersford, PA, or at 610-705-6000 ext. 6124. Refer to Board Policy No. 103 for further information about the district's Nondiscrimination in Participation, Employment, Contract Practices.